Court authorizes jailed leader regular temporary release despite prosecutor's rejection
Jordi Cuixart and six other imprisoned officials given weekly leaves to work, volunteer, or take care of elderly relatives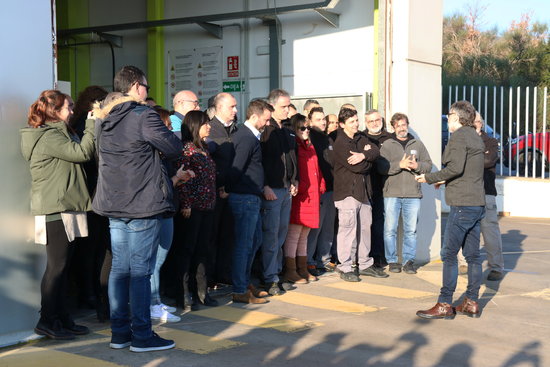 A penitentiary court in Catalonia has authorized that jailed independence leader Jordi Cuixart enjoy regular temporary release.
This was announced on Thursday early afternoon despite Spain's prosecutor's opposition.
The prosecutor believes the crime of Cuixart and the eight other jailed leaders is "exceptional" and, therefore, requires the "restrictive interpretation" when it comes to awarding or not the daytime prison leave.
They were sentenced to between 9 and 13 years behind bars on sedition charges for their role in the 2017 Catalan independence referendum.
During the Catalan Trial, the prosecutor requested for the sentence to include a clause for which none of the officials could enjoy any temporary leave until they had served half of the conviction.
This was rejected by the Supreme Court, and the penitentiary judges have also now ruled it out.
"What the prosecutor did not achieve in the guilty verdict, they are now trying to achieve in the penitentiary phase, keeping a firm opposition to everything involving facilitating temporary leaves," the penitentiary judge's decree reads.
The court also ruled that Cuixart is showing good behavior behind bars, and the fact that he uses 'we will do it again' as a motto is just his political thought, rather than evidence that he would take part in a tumultuous uprising – that is how the Supreme Court interpreted a large demonstration leading to the 2017 referendum.
The prosecutor had argued that the motto 'we will do it again' is proof that he shows "no regret."
Cuixart, along with eight other leaders including former vice president Oriol Junqueras, were granted temporary leaves allowing them to work or volunteer three to five days a week, up to 11 hours a day, while some were also granted permission to leave to take care of elderly relatives – although they all have to sleep in jail.