Catalonia surpasses 20,000 Covid-19 related deaths
Figures continue to improve as third wave peak ends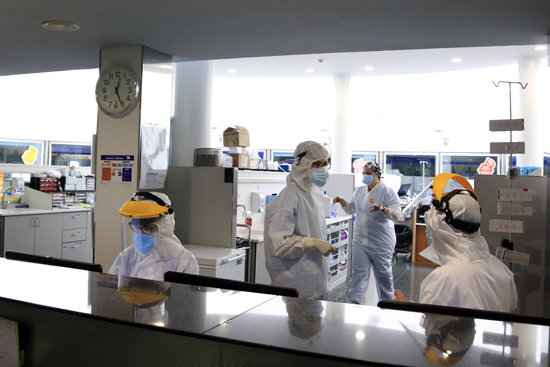 Catalonia surpassed the 20,000 declared deaths due to Covid-19 on Thursday.
According to the health department, and taking into account data reported by medical centers and funeral homes, the fatalities had been 20,020 as of February 10, approximately 11 months after the first declared death, an 87-year-old woman.
The official figures show that 12,515 people died with Covid-19 in hospitals and similar, 4,530 in care homes and 1,110 at home, while 1,865 deaths have not been yet classified.
Despite the threshold reached, the progression of the pandemic is following a positive trend, since the third wave peak is already behind.
The Covid-19 transmission rate – the number of people each positive case is transmitting the virus to – dropped to 0.82 as of February 10, the lowest it has been since November 29.
The outbreak risk fell to 359 in the iEPG index – calculated by multiplying the average spread of the virus over the past seven days by the cumulative incidence over the past two weeks.
The outbreak risk is considered to be low at 30, moderate at 70, high at 100 and very high at 200, the data as of February 10 are still very high, but figures had not fallen to such levels since New Year's Eve.
However, hospitalization numbers, both general admissions and ICU, continue to rise and fall, but the sharp increase of January has been frozen. On February 10, there were 671 and 2,457 patients respectively.