Catalans traveling to France must present negative PCR test to enter country
New measure affects all rail and land transportation in addition to plane and boat travel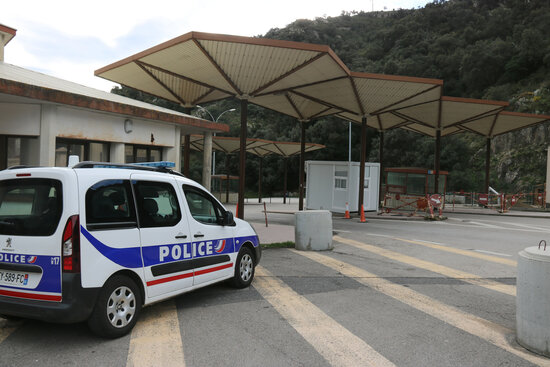 Anyone traveling to France, regardless of their means of transport, is now required to provide a negative PCR test carried out within 72 hours prior to their arrival, even if they come from within the EU.
In addition to the requirement already in place for those arriving by plane or boat, this new measure, which was announced by French Prime Minister Jean Castex on Friday and came into effect on Sunday, restricts all train, car, and bus travel in an attempt to limit the spread of Covid-19.
Cross-border workers and carriers are exempt—as are residents of border areas such as La Cerdanya or Aran counties, Ara newspaper reported on Monday, although Catalonia's current mobility restrictions make it unlikely this exception will have a significant impact on movement in the area.
Few police checks could be seen on Sunday in La Jonquera, a small Catalan town right on the border often frequented by French shoppers in search of cheaper cigarettes and alcohol, although a number of drivers were informed of this latest restriction as they made their way into France.