Bars and theaters welcome first day without most Covid measures
Capacity restrictions and cap on gatherings, as well as the use of health passes not in force in Catalonia as of Friday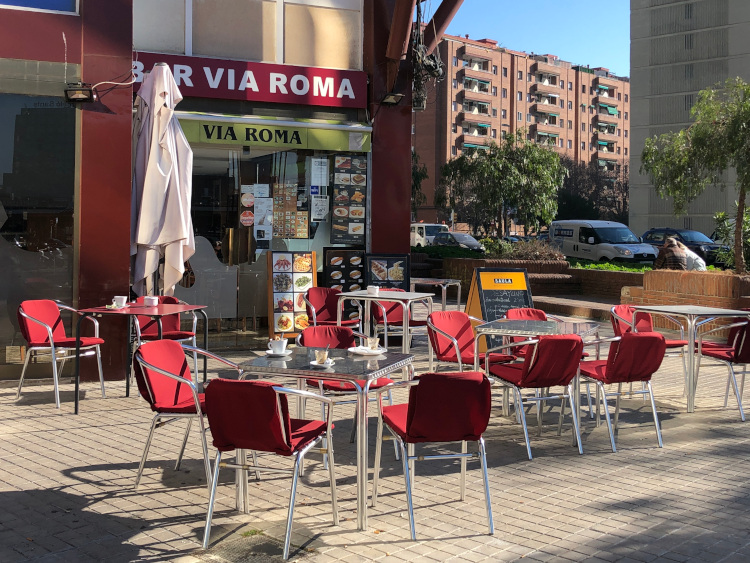 "This is always welcome," a worker at Borrell bar, in Barcelona's Eixample Esquerra neighborhood, said to Catalan News on Friday morning. He is referring to the removal of Covid-19 measures in Catalonia, including the use of coronavirus passports to enter bars, restaurants, gyms, cultural venues, and care homes.
From Friday, residents do not need to show proof of vaccination, recovery, or a negative test to enter these establishments for the first time in two months. This means employees can get back to business as usual instead of having to check their customers' certificates.
The worker at Borrell bar said that this good news comes after having had to "fire several people" throughout the pandemic as, for months, Covid-19 restrictions in Catalonia did not allow restaurants to open or limited their opening times.
Have a listen to a Filling the Sink podcast Catalan News published in May 2021 with some stories of bar owners struggling due to Covid-19.
Other measures that have been lifted include the 10-person cap on gatherings as well as the 70% capacity restrictions for culture, religious and sports events. These are some of the restrictions that had been in place since December 24, just before Christmas.
After a little bit more than a month with capacity limits, cultural venues such as theatres and cinemas celebrated their removal. Now they hope for a restriciontonless future as they can sell all their tickets available, instead of the 70% they were allowed before.
Yet, face masks still must be worn at all times when in places open to the plublic, even outdoors, anywhere across Spain – this restriction has no expiry date as of yet.
Gyms, happy but concerned
Covid-19 certificates were also mandatory to enter gyms in Catalonia until January 28. The requirement has "generated a lot of problems," Noemí Pena, who manages the Diagonal Sports gym in Barcelona, told the Catalan News Agency (ACN).
"It will be really complicated" to recover all the clients gyms have lost during the pandemic, Pena added. Right now, face masks must be worn indoors in sports facilities so a lot of people "prefer to train outdoors by themselves while the pandemic is ongoing."
Nightlife still closed
Bars and restaurants welcomed the news, but the Catalan nightlife sector is still disappointed as they cannot open. Or at least, perhaps, until February 11.
Catalan health minister Josep Maria Argimon told ACN that these businesses should reopen too as all the other sectors have been able to.
Furthermore, on Friday 21, authorities lifted the 1 am to 6 am curfew that had been in place since before the Christmas holidays.
This decision raised questions from Barcelona deputy mayor Jaume Collboni and the nightlife sector as to why they are still closed.