Wholesale supplier expects to sell over 100,000 tons of fresh product over Christmas
Mercabarna's prices will be similar to last year's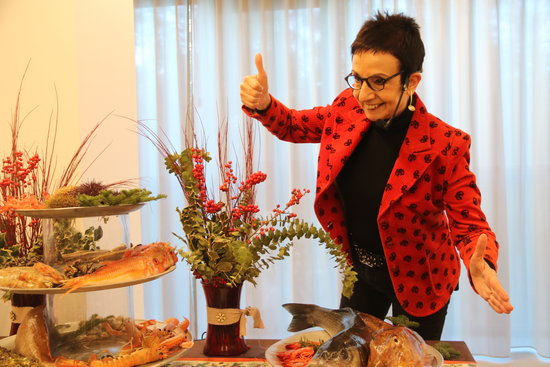 Mercabarna wholesale providers announced on Thursday that they expect to sell over 100,000 metric tons of fresh fish, fruit, vegetables, and meat this Christmas, slightly over last year's figures.
Prices will remain similar to last year's despite a modest increase overall in fish costs due to this year's elevated demand.
That said, sea bream will be 20% more expensive this year as a result of bad weather conditions in northern Europe, while clams and oysters will be 14% and 5% cheaper respectively.
As for fruit and vegetables, the wholesale providers believe sales will increase 5% compared to last year at around 90,000 tons, with miniature vegetables from the Catalan coast and Almeria taking center stage.
The most popular Christmas fruit is pineapple, though of course grapes are also key to New Year's Eve celebrations throughout the country.
In terms of meat, beef prices will be a bit lower this year, while lamb and goat meat will be more expensive than in 2018. Josep Capdevila, the poultry sellers' representative, explains that sales should increase by 5% this season.
Also present at Mercarbarna's holiday sales forecast presentation on Thursday was renowned chef Carme Ruscalleda, who shared some seasonal recipes.