What to do in Catalonia this Christmas outside of Barcelona
Holiday activities return after forced cancellations due to Covid-19 last year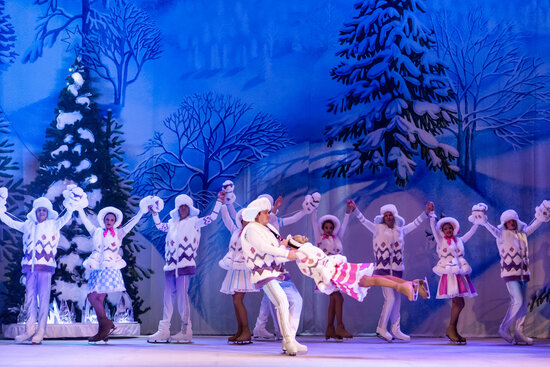 Christmas activities are coming back to Catalonia after last year's change of plans because of the surge in Covid-19 cases.
Circuses, markets, live nativity scenes… these are just some of the activities that have been planned throughout the territory to celebrate the holidays. During the festive season, Barcelona will host various events and is planning a New Year's Eve show to ring in 2022.
But what can be done outside the capital to enjoy the festive season? Here's just a handful of proposals:
Ice rink circus in Girona
38 artists from seven different countries will take part in Girona's Christmas Circus (Circ de Nadal). Between December 25-29, several shows will be organized on a 900m2 ice rink, and the event will have a live orchestra.
5th winter circus in Hospitalet de Llobregat
Another circus in Catalonia to celebrate Christmas. Hospitalet de Llobregat will host the 5th edition of the winter circus between December 18 and January 9, a free activity that requires prior booking. Artists, coming from Catalonia, will take part in a show with music, humor and plenty of risk.
Tarragona's children fair
Several magical days are in store for children at Tarragona's fair between December 27 and January 4, where kids will be able to play, learn and watch great shows. The small fair is dedicated exclusively to children's activities with plenty of games and toys to have fun.
Three Kings' factory in Lleida
The factory of the Three Kings is open in Lleida for two days, January 2 and 3. Children and adults will discover the different spaces where the kings prepare their gifts for the kids. Who are the Three Kings workers? How do royal postmen receive and read millions of letters? Answers are to be found in Lleida.
'Estels' nativity scene
In-person nativity scenes are commonly found in Catalonia during the Christmas holidays but some are still canceled because of Covid-19. However, the real-life nativity scene of 'Estels' has been confirmed for this year. In southern Catalonia, between Vandellòs and Hospitalet de l'Infant, there is a country house where on December 18 and 19, visitors will become part of the show as if they were visiting Jesus' birth in Bethlehem.