'We are family': Barcelona celebrates Pride 2019
50 years after Stonewall riots, 100,000 people celebrate sexual and gender diversity in the Catalan capital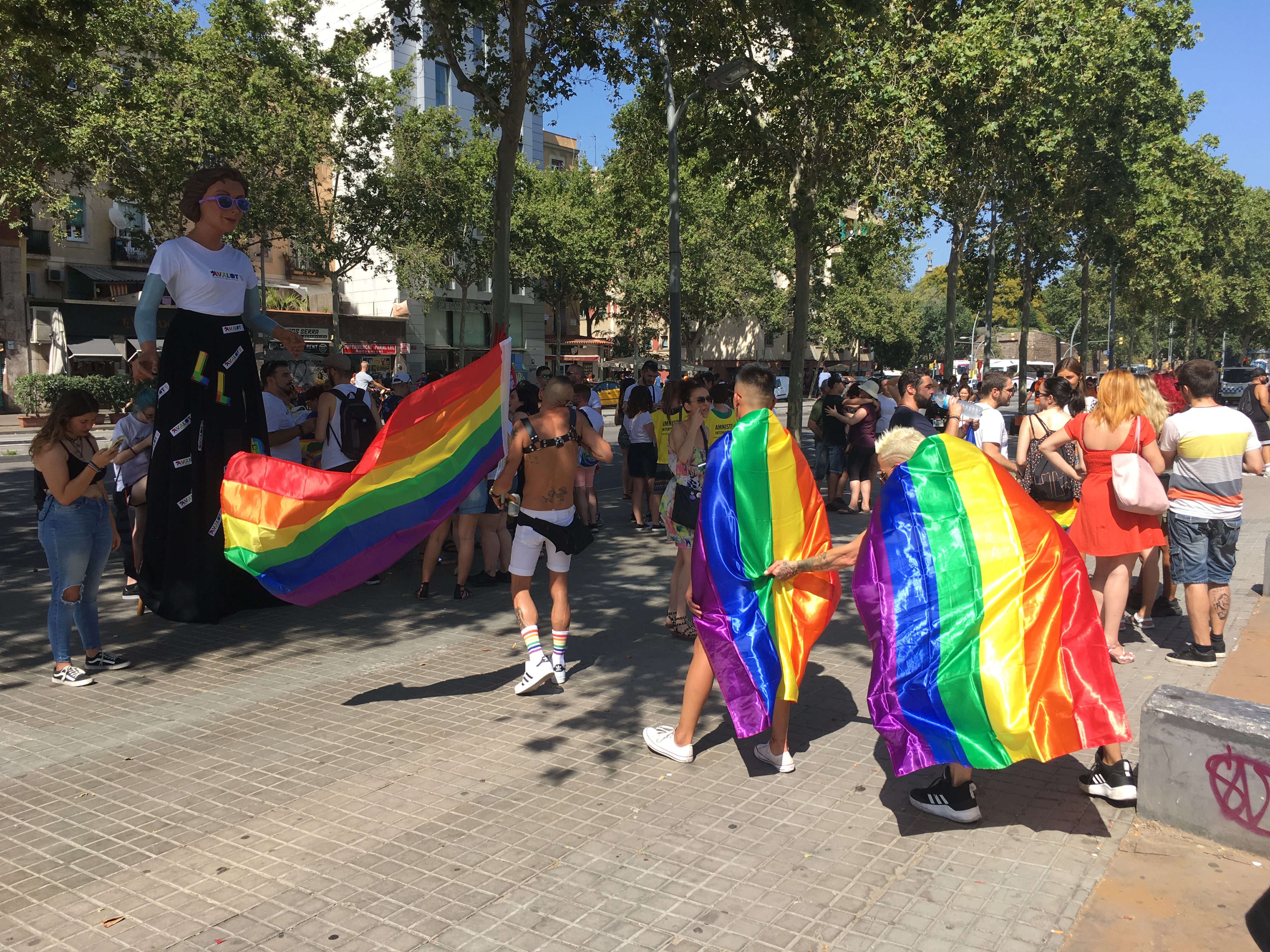 On Saturday, 50 years after the Stonewall riots that inspired the worldwide Pride movement and 42 years after Barcelona's (and Spain's) first gay rights march, 100,000 people marched in the Catalan capital's parade.
This year Pride BCN's organizers chose the We are family motto to celebrate love and oneness, especially among LGBT+ families:
"Families formed by members of the LGBTI community have always existed. But they have not always had social recognition. Or even less, legal rights. Although homosexuality has been decriminalized in most Western countries, there are still very few in which the right to marriage or adoption is granted."
Pride-goers defied scorching temperatures to both participate in and watch the procession of jubilant floats that took off from Barcelona's Avinguda Paral·lel and made its way to Plaça Espanya before ending at Avinguda Maria Cristina, where large stages for performances that will continue late into the night have been put up.
The city also hosted other various LGBT+ related activities, including those catering to younger spectators, such as puppet shows, bouncy castles or face painting, as well as a drag exhibition, art workshops and concerts.
Defending rights or pinkwashing?
Pride celebrations are not, however, without controversy. Some of society's more conservative elements do not view the event favorably, as was to be expected, but neither do members of the LGBT+ community or sympathizers who see Pride – which is organized by ACEGAL, the Catalan Association of Companies for Gays and Lesbians – as yet another example of pinkwashing, that is to say, that it has become an act by which companies portray themselves as gay-friendly while downplaying other significant negative aspects they may also have.
This year's sponsors include the likes of CocaCola, Estrella Damm, Beefeater London or Axe.
Another point of contention surrounding this year's "right to have a family" discourse relates to one of the organizations that supports the event, the LGBTI Families Association (FLG). Although currently illegal in Spain, FLG defends surrogacy as an option for people that cannot have children naturally while critics decry it as a form of exploitation of low-income women and of human trafficking.