Tiny town expecting 70,000 visitors at emblematic Christmas tree fair
For another year, Espinelves prepares to welcome people from all over in search of ideal decorations for festive period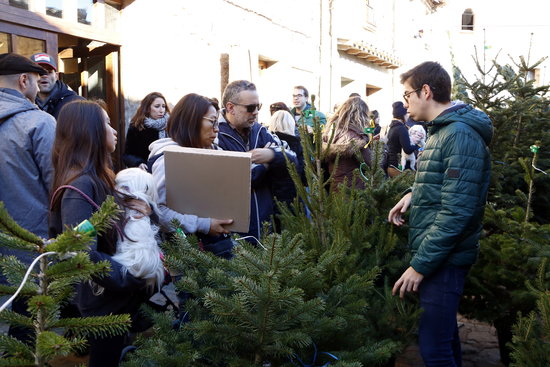 Preparations for Christmas got underway this past weekend with the opening of the traditional Fira de l'Avet (Christmas Tree Fair) in the tiny town of Espinelves, in the northern region of Girona, which is famed for its local species of fir tree.
Espinelves has held the fair for the past 38 years, attracting people from all over who come seeking the ideal tree for their homes. Attendance on the opening weekend was positive, according to mayor Joan Manel Claveria, especially on Sunday, due to the good weather.
Yet, the busiest moment for the fair is expected to come over the long bank holiday weekend, from December 6 to 9. Over the nine days the fair will last, Espinelves is expecting to welcome a total of 70,000 visitors.
In fact, the mayor called on people planning a visit to the fair over the holiday weekend to be patient getting into the small town, and he advised them to try to avoid peak hours "so as to be able to walk around more easily."