Sustainable fashion brands in Catalonia grow by 23% in past year
Catalan Government stresses the importance of sustainability and digitization to bring local labels to global attention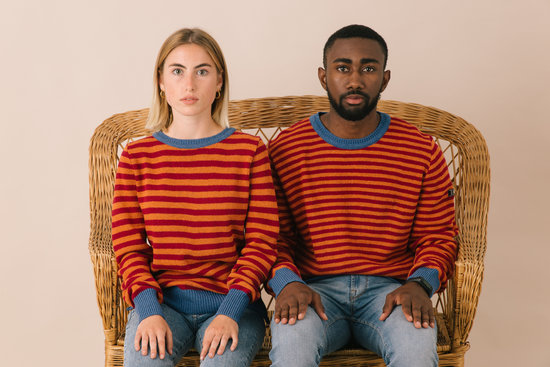 This year has seen an increase of 23% in sustainable clothes shops in Catalonia, according to data from Ethical Time, a green fashion group.
The Catalan Government says it is supporting this growth. Muntsa Vilalta, the director of Trade of the Department of Business and Knowledge told ACN that "nowadays a company does not have a future if it does not raise the element of sustainability in its calculations."
Vilalta also emphasized the necessity of businesses becoming digital in order to survive.
Despite a fall in sales of 40% in the fashion sector due to the pandemic, Vilalta states that "the companies that have favored sustainable values have had an element of growth.
Catalan brands see growth
The Catalan store IAIOS exemplifies this. Designer Gemma Barbany sees this change as consumers beginning to value local, quality products.
Founded in 2016, IAIOS works by regenerating yarn which they recover from textile manufacturing scraps. Their entire production process takes place in Catalonia. This year, in spite of the coronavirus, their sales have grown. Barbany attributes this also to their online platform.
Infinite Denim is another Catalonia based company that has favored the environment in the creation of their clothes.
By recycling old jeans they have created their first fashion line, moving away from creating cushions and bags.
Due to their low emissions through local production and renewal techniques, they were awarded a certificate created by Ethical Time.
Greenwashing
This certificate aims to stop "Greenwashing". Greenwashing is the idea that certain companies portray themselves as sustainable without being so. Ethical Time founder Ignasi Eiriz describes this as a problem that comes from the lack of regulations in the fashion industry.
Only one in eight of self-labeled green brands were doing more than recycling to help the planet and counter their emissions.
Due to this small businesses are asking for help from the government. They demand more support and regulations such as the Ethical Time certificate.
Barbany said to ACN that "there are very few of us left and, if we disappear, it would be a disaster for the environment."
The future of Catalan fashion
The Catalan Government is trying to center Catalan fashion on the world stage. They believe this can be done by encouraging these values and creating a digital side to shopping.
Currently, they are working to promote digitization training for all fashion businesses.
"Our aim is to promote Catalan fashion to strengthen the country's business structure," Vilalta commented.