Primavera Sound springs into life ahead of its biggest long weekend
The Barcelona music festival sheds its indie homogeny as Rosalía comes home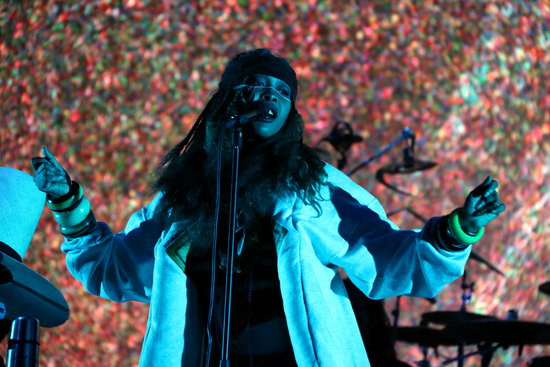 The music festival season sprang into life as Primavera Sound opened its doors to 60,000 partygoers from more than 120 countries on a sweaty Thursday afternoon in Barcelona.
American rock band Interpol and R&B artist Erykah Badu – supported by rapper Nas and indie icons Mac DeMarco, FKA twigs and Christine and the Queens – took center-stage at the Parc del Fòrum for the official opening of the festival following the free gigs on Wednesday.
Diverse line-up
Approaching its third decade, Primavera's line-up is more diverse than in previous years, with the traditional indie nirvana now featuring urban and Latino rhythms across, including Catalan flamenco pop star Rosalía as its Saturday headliner, as well as more women than ever.
The latest incarnation of Miley Cyrus reigns over the second day of the main festival on Friday, taking over from her fellow country pop star Carly Rae Jepsen on the biggest of 17 stages.
Fixtures of major festivals worldwide, psychedelic rock band Tame Impala – whose breakthrough music videos were produced by a Catalan studio – headline the second stage, along with US funk singer Janelle Monáe, and next door to London-based modern soul collective Jungle.
The music continues long into Saturday morning, with Swedish vocalist and producer Robyn, Guernsey DJ Mura Masa and South Korean Peggy Gou among those on the night shift.
Better than Britain
Speaking to the Catalan News Agency (ACN), foreign visitors were loving the eclectic sounds of Primavera, accompanied by the Mediterranean setting. "It's much better than going to a British festival," said one couple from London. "With sunshine and without the mud, it's perfect."
With tickets still on sale, festival organizers are hoping for another influx of visitors on Saturday, which could be the biggest day in the history of the event if the crowd exceeds 64,000.