Pianist's brain waves paint 360-degree projections in Dalí-inspired concert
IDEAL Barcelona display mixes technology, art, and science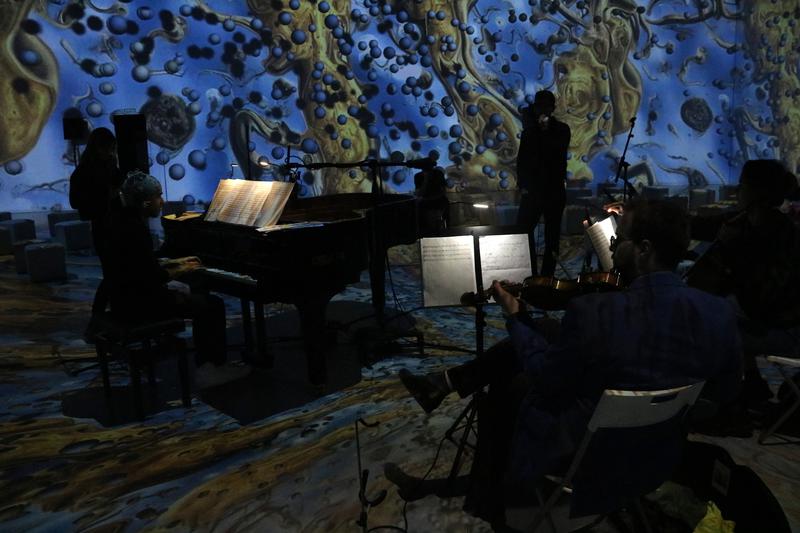 IDEAL Barcelona digital arts center scheduled two live concerts about Catalan painter Salvador Dalí on Tuesday evening, mixing technology, art, and science. Spectators got to see 360-degree projections painted using pianist Rafael Plana's brain waves.
The show 'Dalí – the thinking machine' invites guests to travel to the surrealist painter's mind, using technology from the Catalan company Neuroelectrics.
The pianist wore an electroencephalogram (EGG) helmet that detected the electric activity from his brain and sent it to a computer that automatically converted his emotions into 360-degree projections.
The experience allowed guests to see the soundtrack composed for Dalí's immersive experience in images.
In fact, for Jordi Sellas, director of IDEAL Barcelona, Dalí is an artist "with no end."
Those interested in watching the live show will have to wait as Sellas believes it will be "complicated" to re-do this unique experience. Organizers had to schedule a second show on the same night because of its success among the general public.
The show was part of the ongoing 'Dalí Cibernètic' immersive exhibition taking place in IDEAL Barcelona.