Immersive Dalí metaverse experience opens in Barcelona
90-minute exhibition includes large-scale projections and adventures in augmented and virtual reality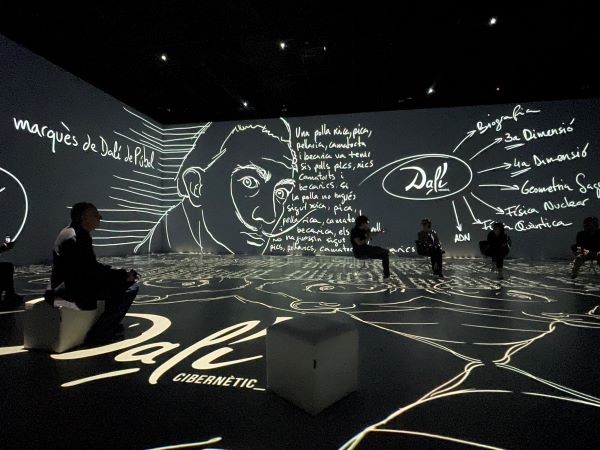 One of the most unique arts centers in Catalonia, IDEAL, have opened their new exhibition on the iconic surrealist painter Salvador Dalí.
At a launch event during the summer, IDEAL showed their work-in-progress and their methods of production to the public, as director of the arts center Jordi Sellas was excited to explain, calling it "an experience that no one has done before."
Dalí Cibernètic – 'Dalí Cybernetic' – will opened on September 20 in the Catalan capital, showcasing the mind of Dalí, as well as some select works of the Catalan artist in a brand new way.
The exhibition takes a look at the exploratory mind of Dalí, his biography, and how he delved into topics such as the 3rd and 4th dimensions, sacred geometry, quantum and nuclear physics, and DNA, which to him proved our species' "immortality".
The exhibition includes a "metaverse room," a "digital parallel universe" where people can interact with one another, and ends with the "infinite room," an expansive hall in which the floor and all four walls have massive visual displays projected upon them.
Montse Aguer, the director of the Dalí Foundation museums, described the experience as a "completely different way of viewing Dalí," while the representative from Exhibition Hub curators, Mario Iacampo, praised the power of such immersive exhibits, saying "digital experiences help people know who the artist was."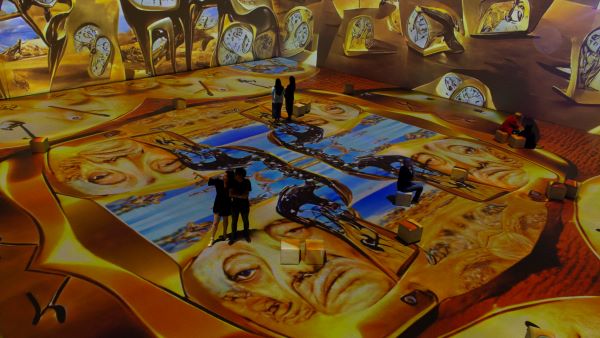 However, given their innovative nature, Sellas highlighted that "digital exhibitions, immersive exhibitions need to push a little bit more, need to experiment more," to offer something different to standard art galleries.
IDEAL is a digital arts center in Barcelona's Poblenou neighborhood that displays artworks through immersive large-scale projections, virtual reality, and augmented reality. The center opened in 2019 and has had huge success with its original in-house productions and exhibitions of digital art shows on the likes of Frida Kahlo, Claude Monet, and legendary photographers who worked in Barcelona through the 1950s and 1960s.
The center is located in an old cinema, in which, says Sellas, the new technologies of the day were first shown to the world - film, black-and-white, colour, sound. Now it is a site where cutting-edge works are both created and exhibited.
Many of the exhibitions that were first shown in IDEAL have now traveled around the world, to cities such as Madrid, Los Angeles, Las Vegas. With the help of the group Exhibition Hub, who collaborate with IDEAL on many of the productions made in-house.
The Dalí Foundation has also contributed to the development and design of the exhibition.
Visitors will be able to explore the digital world of Salvador Dalí from September, with tickets already available on the arts center's website.