Movement to remove ban on visiting allotments gains ground
With 17,000 signatures in first 24 hours, food sovereignty petition will formally be presented to Catalan government on Monday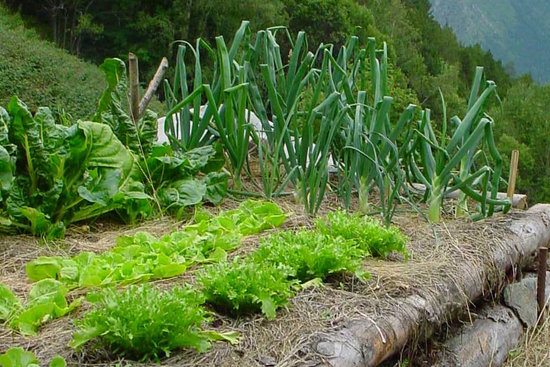 The measure from the Catalan authorities against the spread of coronavirus that bans individuals from leaving home in order to visit their allotments has drawn a backlash in the form of a petition signed by thousands of people.
Under the slogan 'Pels horts d'autoconsum en temps de confinament' (For allotments of home consumption in times of confinement), the petition gathered 17,000 signatures in the first 24 hours after it was launched on Thursday.
Backed by a number of food sovereignty associations, the aim is to formally present the petition to the Catalan interior department on April 6, asking the authorities to reconsider and acknowledge that allotments "feed thousands of people all over Catalonia."
The Catalan authorities have recognized the "incongruence" of banning people from leaving home to gather food from allotments while at the same time allowing them to go to supermarkets to buy food, but they say making exceptions is too complex.
On Friday, the government spokeswoman, Meritxell Budó, reiterated that the official restrictions on traveling to both urban and rural allotments outside of the home would be maintained unless it is part of a professional activity.
One of the reasons the spokeswoman gave for maintaining the ban on visiting allotments is that many of them are kept by people of the older generation, which is a social group particularly at risk to the coronavirus.
"It's safer to go to an allotment than a supermarket"
Yet, the petition's organizers remain defiant, and the movement's spokeswoman, Anaïs Sastre, insists that "it's safer to go to the allotment than to the supermarket," and argues that "it's a very important moment to be able to supply ourselves on a local level."
Arguing that the government underestimates the importance of home grown food, Sastre points out that "just in the Barcelona metro area we know there are 10,000 families with self-sufficient allotments, which means in rural areas there are many more."
The petitioners also argue that the Catalan restriction is not even lawful and that it is superseded by the terms of the state of alarm decreed by the state authorities, which allows the public to leave their homes in order to acquire food.