Lleida's snails attract some 200,000 visitors
The western city's annual Aplec del Caragol a "great success" and serves almost two tonnes of the gourmet gastropods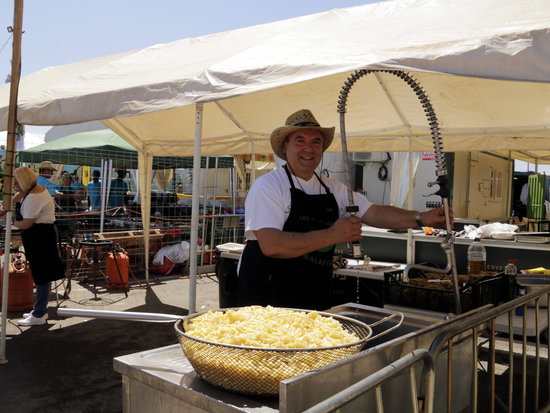 For those who might doubt that snails are a popular choice when it comes to dining, this year's annual snail festival in Lleida proves they are, attracting some 200,000 visitors.
The Aplec del Caragol, as the festival is known in Catalonia's western city, saw some 13,500 members of the associations that promote the edible mollusks for the 40th edition.
In particular, the organizers pointed to the "great success" of the activities for children, which the festival introduced to entice the upcoming generations into the world of snail-eating.
"We want to continue developing the Aplec XS [the children's event] because they're the ones who will ensure 50, 60 or 70 years of the Aplec," said festival head, Ferran Pérdrix.
Over the festival's three days, some 5,300 dishes the tasty gastropods were served, and in all, well over a tonne and a half of edible snails ended up in the pot.
The organizers also said that next year's event would take place earlier, in May, with Pérdrix hoping that visitors from outside the local area will become "ambassadors" for the event.