Hydraulic tiles, once a staple of Modernist architecture, are having a comeback
A 108-year-old workshop in central Catalonia has kept the original manufacturing technique alive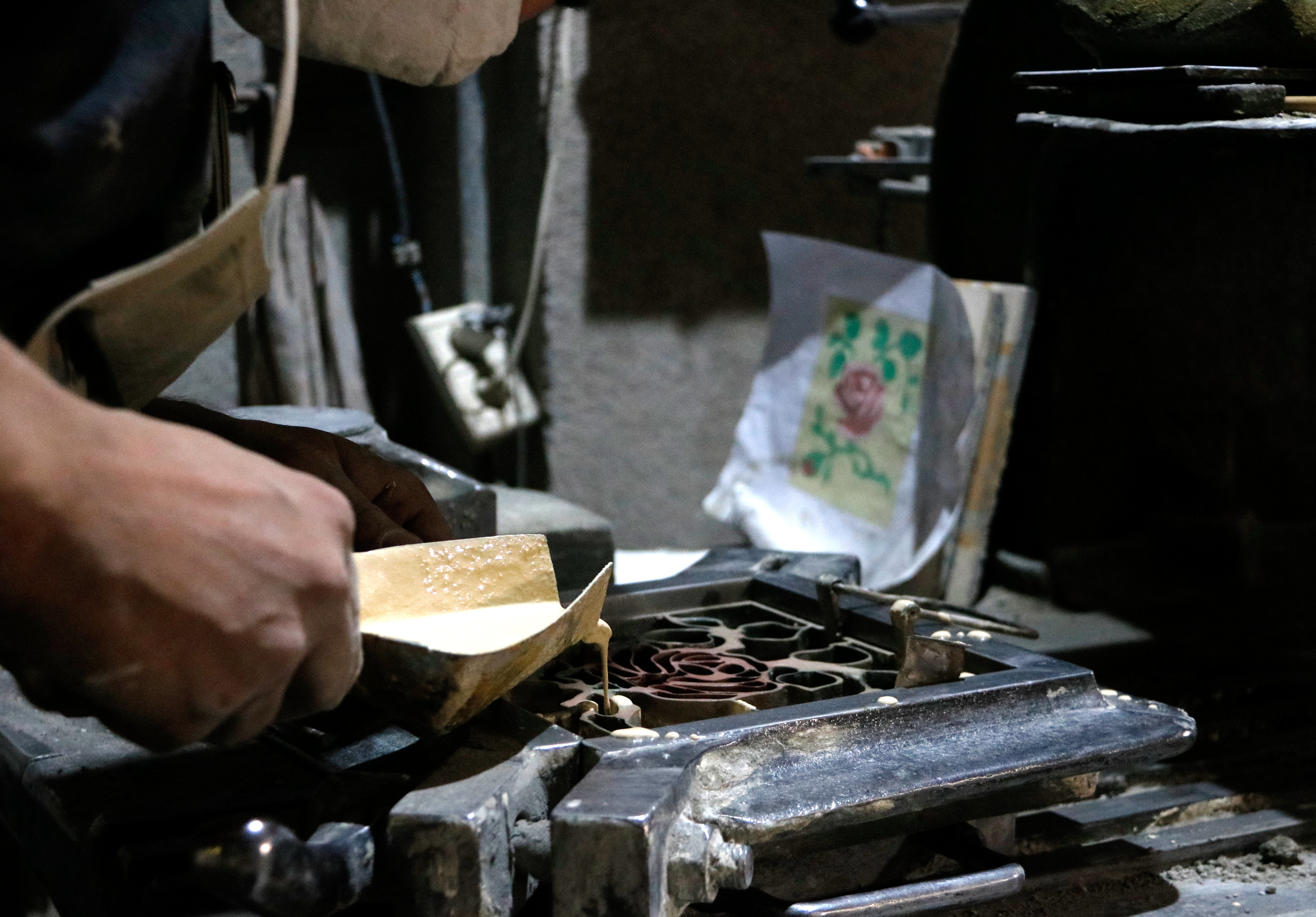 With their colorful and flowery mosaics, hydraulic floor tiles were a staple of Catalonia's iconic Modernist architecture that became ubiquitous under the likes of Antoni Gaudí and other legendary architects more than a century ago.
There once were more than 400 workshops manufacturing them, but the emergence of new materials and intensive fabrication techniques gradually replaced hydraulic tiles for good.
Only one workshop has survived: Mosaics Martí, which opened in the central Catalan town of Manresa in 1913. And they say hydraulic tiles are having a comeback.
"More and more professionals in the sector are looking for this product," says Albert Martí, the current head of the company and grandson of its founder.
In an interview with the Catalan News Agency, he explains that there has been an upward trend in hydraulic tiles following a growing interest in sustainability and the restoration of old buildings.
While Mosaics Martí stopped manufacturing hydraulic tiles in the 1950s, the company resumed its production in the late 80s. "Luckily, my father and my uncle kept all the machinery," Martí recalls. His brother, Pere, a mosaicist, took over the workshop.
Hydraulic tiles are made of white or gray cement, pigments, marble powders and aggregates and they are commonly decorated with rich geometric patterns. "We make a contemporary aesthetic with a 19th century technique," Martí emphasizes.
These kinds of tiles first appeared in homes in Catalonia midway through the 19th century and then they were widely used in America and Europe. They became very popular for middle-class families as they were cheaper than marble and more durable.
The company made the pavement tiles for Palau Guell, la Pedrera and la Casa Amatller in Barcelona in the early 20th century. However, due to the low demand in the fifties, the owners decided to only sell construction materials.
But by the end of the twentieth century, some people began to get interested in hydraulic tiles again. Besides the fact that they are more sustainable, Albert Martí believes interest has surged because, according to him, "You can make an absolutely unique surface that no one will ever have again."
Still, he also admits that producing them is not profitable because only up to six square meters can be made per day, far below the 70,000 square meters of other kinds of pavement that can be produced daily.