Hit series The Crown resumes filming in Barcelona this weekend
Scenes initially set to be shot in September were postponed after Queen's passing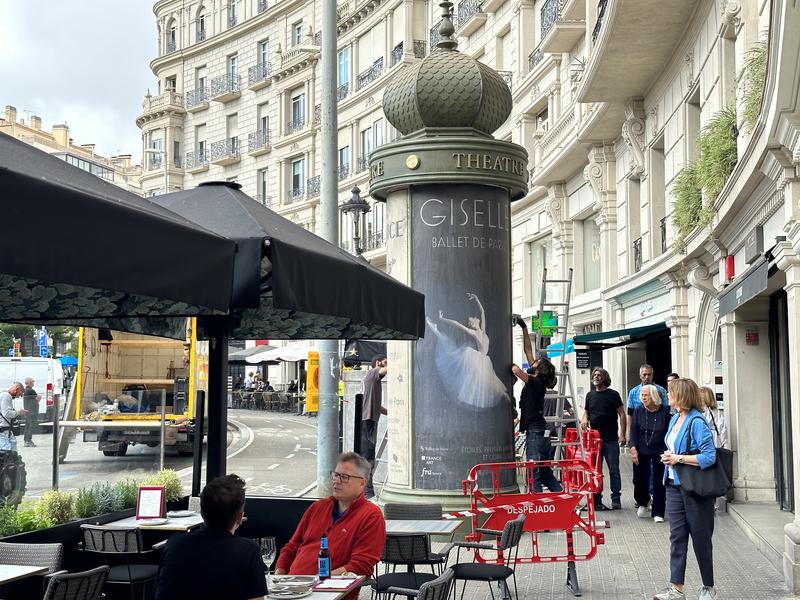 Filming of the highly acclaimed Netflix show The Crown will resume in Barcelona this weekend, the Catalan News Agency (ACN) confirmed, with a set reminiscent of Paris spotted in the Catalan capital's Plaça Francesc Macià square on Friday. Street signs state no parking is allowed in the area from October 20 to 23 "per filmació" - that is to say, because of filming.
This comes a month and a half after scenes were set to be shot in the Jardinets de Gràcia area of the city but postponed after Queen Elizabeth II's passing on September 8. The Crown creator Peter Morgan said in an interview with entertainment site Deadline Hollywood at the time that production on Season 6 of the show would be delayed "out of respect."
As in September, the set includes posters in French advertising a ballet performance of Giselle, which suggests Netflix could have possibly chosen to film the same scene elsewhere.
Princess Diana died in a car accident in Paris in 1997, prompting speculation that The Crown producers could now be reenacting her final days in Barcelona.
Australian actor Elizabeth Debicki, who plays the role of Lady Di, was recently spotted in Mallorca, where she is thought to have been filming scenes for the series.
Season 5 of The Crown will return to screens on November 9.