Girona gets ready for US TV series 'Mrs. Davis' shoot
Up to 400 locally-scouted extras in certain scenes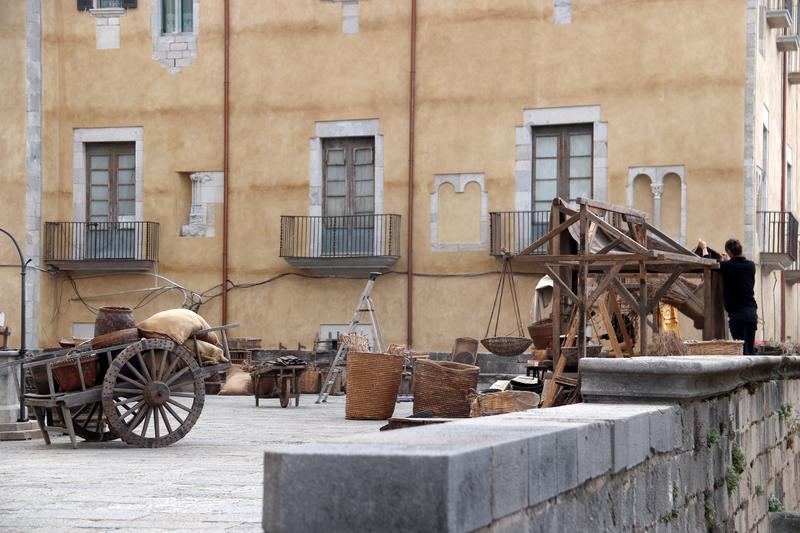 The northern Catalonia city of Girona's old town is undergoing a stunning transformation. Not for urban planning reasons, no – to shoot the upcoming Warner Bros. sci-fi drama series Mrs. Davis.
So far, a set has been put up in Plaça del Apòstols square with what looks like a medieval pyre and possibly a market.
Filming is set to begin Wednesday night beside the Sant Pere de Galligants Benedictine abbey, but the shooting of larger scenes will begin on Thursday with some 400 extras who were recruited in the area.
Warner Bros. put out a casting call three weeks ago for all kinds of people, but especially those who are "northern-looking" or redheads.
Directed by Damon Lindelof, the creator of Lost and The Leftovers, the show's 10 episodes will be released on Peacock.