Ferran Adrià announces El Bulli 1846 will open in June 2023
Named world's best restaurant five times, original El Bulli shut in July 2011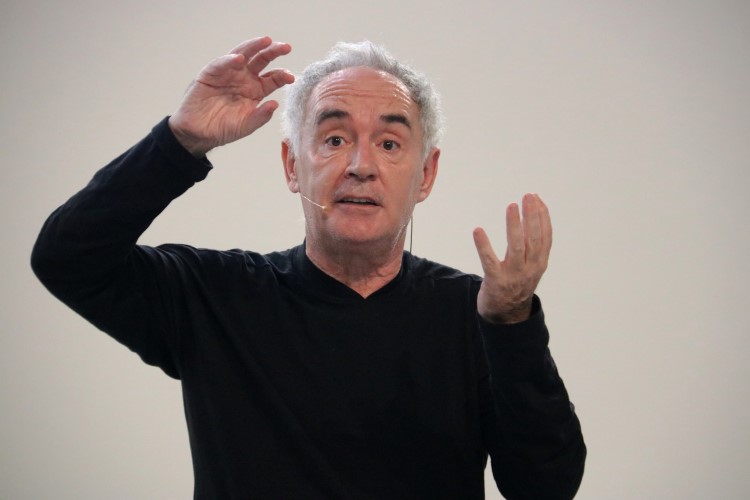 El Bulli 1846, the new venture from world-renowned Catalan chef Ferran Adrià will open its doors in time for next summer.
Addressing the press at the Alimentaria food and drink trade show in Barcelona, Adrià explained that work on the exterior of the new 'museum-restaurant' is progressing.
"We will finish in October or November and open in June," he said, after taking part in a talk on how the rise of home delivery during the pandemic has impacted the restaurant sector.
Adrià closed the doors of his legendary El Bulli restaurant in July 2011, focusing on other projects, such as his foundation (elBullifoundation) and Tickets, a restaurant in Barcelona where Albert Adrià, brother of Ferran, is head chef.
El Bulli was a global culinary sensation, winning three Michelin stars and being named world's best restaurant five times by Restaurant magazine, a record since equaled by Noma in Copenhagen.
El Bulli 1846 will be located, like its predecessor, overlooking the picturesque Costa Brava cove of Cala Montjoi.
Catalan cuisine
The Adrià brothers' innovative and experimental approach to traditional dishes and ingredients helped bring Catalan cuisine fame around the world.
Listen to the podcast below to learn more, a celebration of Catalonia's rich and innovative gourmet culture with chefs Carme Ruscalleda and Jordi Vilà and Cuina magazine's Judith Càlix.