Circular fashion and technology: 080 Barcelona Fashion kicks off
30th edition sees in-person format return October 25 to 28 at Sant Pau art nouveau site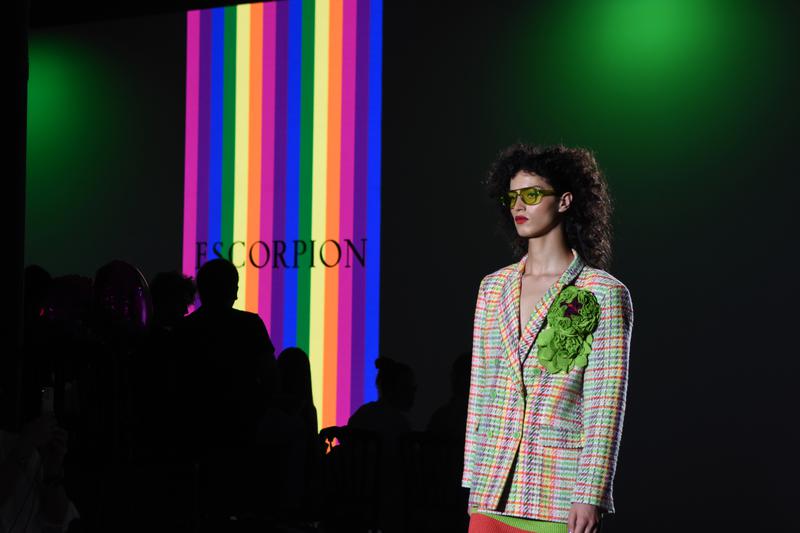 The 30th edition of 080 Barcelona Fashion kicked off on Tuesday, with a focus on circular fashion and technology.
After four digital events due to the pandemic, October 25 to 28 sees a return to in-person fashion shows in the glorious surroundings of Sant Pau, the world's largest art nouveau complex.
A fashion show of reused clothes with the aim of raising awareness and promoting their use is one novelty this year, showcasing 080 Barcelona Fashion's "commitment to sustainability."
That show – 080 Reborn – is promoted by the Commerce, Crafts and Fashion Consortium of Catalonia (CCAM), the Waste Agency of Catalonia, and the collaborative innovation space of Girbau LAB, a company that provides complete, sustainable and innovative solutions for fabric treatment.
Created by the stylists Fermin + Gilles, 080 Reborn will take place on Friday 28 October at 12 noon and feature second-hand clothing from collaborating shops, such as Humana, Solidança, Formació i Treball, Pink Flamingo, Le Swing and Las Pepitas, among many others.
The show forms part of the Circular Fashion Pact, an initiative that, according to organizers, promotes the transformation of the textile industry towards a circular model by increasing the durability of products and the percentage of recycled material incorporated into fabrics, reducing and eliminating the use of harmful materials, increasing reuse with the implementation of new business models and implementing cleaner and more efficient production strategies.
"The aim is to take advantage of the visibility of this fashion week to raise awareness of the need to increase the durability of clothing and reduce its ecological footprint, which affects the planet," said the director of 080, Marta Coca.
23 fashion shows
The 30th edition of 080 Barcelona Fashion features a total of 23 fashion shows, including 080 Reborn. The line-up, made up of 23 designers and brands, includes: All That She Loves, Amlul, Avellaneda, Custo Barcelona, Dominnico, Eiko ai, Eñaut, Escorpion, Guillermina Baeza, Habey Club, Is Coming, Larhha, Lebor Gabala, Lola Casademunt by Maite, LR3 Louis Rubi, Martín Across, Menchen Tomas, Reveligion, Simorra, The label Edition, Tíscar Espadas, Txell Miras and Yolancris.
Although the in-person format returns, technology remains an important pillar of this edition, with a focus on innovation and creativity, and virtual experiences complementing the on-site shows.
"After 30 editions and 15 years, 080 Barcelona Fashion is firmly established as a fashion platform of reference in southern Europe," Albert Castellanos, Secretary of Business and Competitiveness, said as the event got underway.
"It serves to give visibility to Catalan designers and fashion brands around the world, and it is also a way to modernize the textile industry in our country."