Catalonia's Lluc Crusellas named world's finest chocolate craftsperson
Head of El Carme pastry shop in Vic wins World Chocolate Masters after three-day competition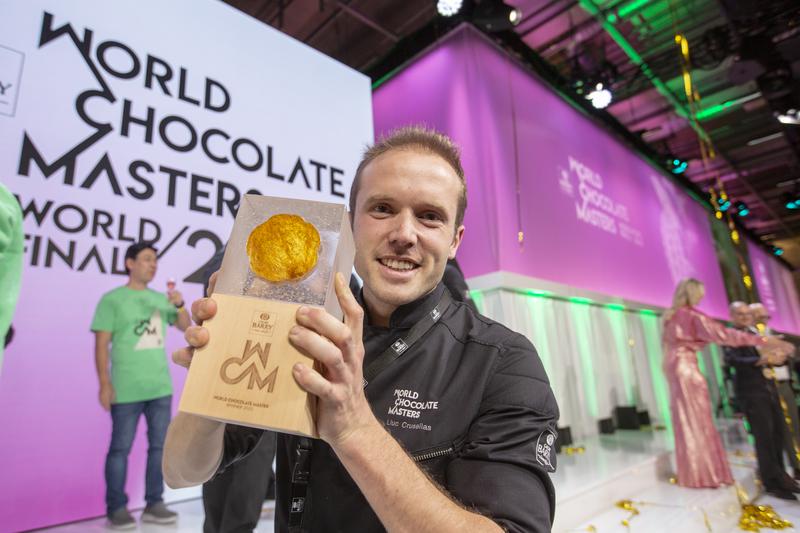 Lluc Crusellas, the head pastry maker of El Carme shop in Vic, central Catalonia, has been named the world's finest chocolate craftsperson for the next three years.
On Monday evening, he won the World Chocolate Masters in Paris, after completing six assignments over three days and receiving more votes than anyone else.
The 26-year-old had been preparing for a year after winning the same award for Spain, and has now managed to beat his 17 rivals from across the globe.
As part of the grand prize, Crusellas will also benefit from an exclusive co-creation with chocolate chefs from Harrods luxury department store. The result of this unique collaboration will be displayed in the famous London luxury department store in spring of next year.
In his victory speech, he said in Catalan that it has been an "incredible" year.
"We achieved the prize together, we have won it and also enjoyed it."
He also thanked those who followed the event live from Vic, as well as those who backed him in his native Santa Eulàlia de Riuprimer, a small village just west of Osona county's capital.
"I have been dreaming about winning the title, but I was never expecting those dreams to become a reality."
200kg elephant made of chocolate
Crusellas persuaded both jury and home viewers after six assignments including large and small sculpture, dessert, bonbon, snack and petit four.
One of his most spectacular works was a chocolate three-meter elephant standing on the scorched Earth which weighed 200kg.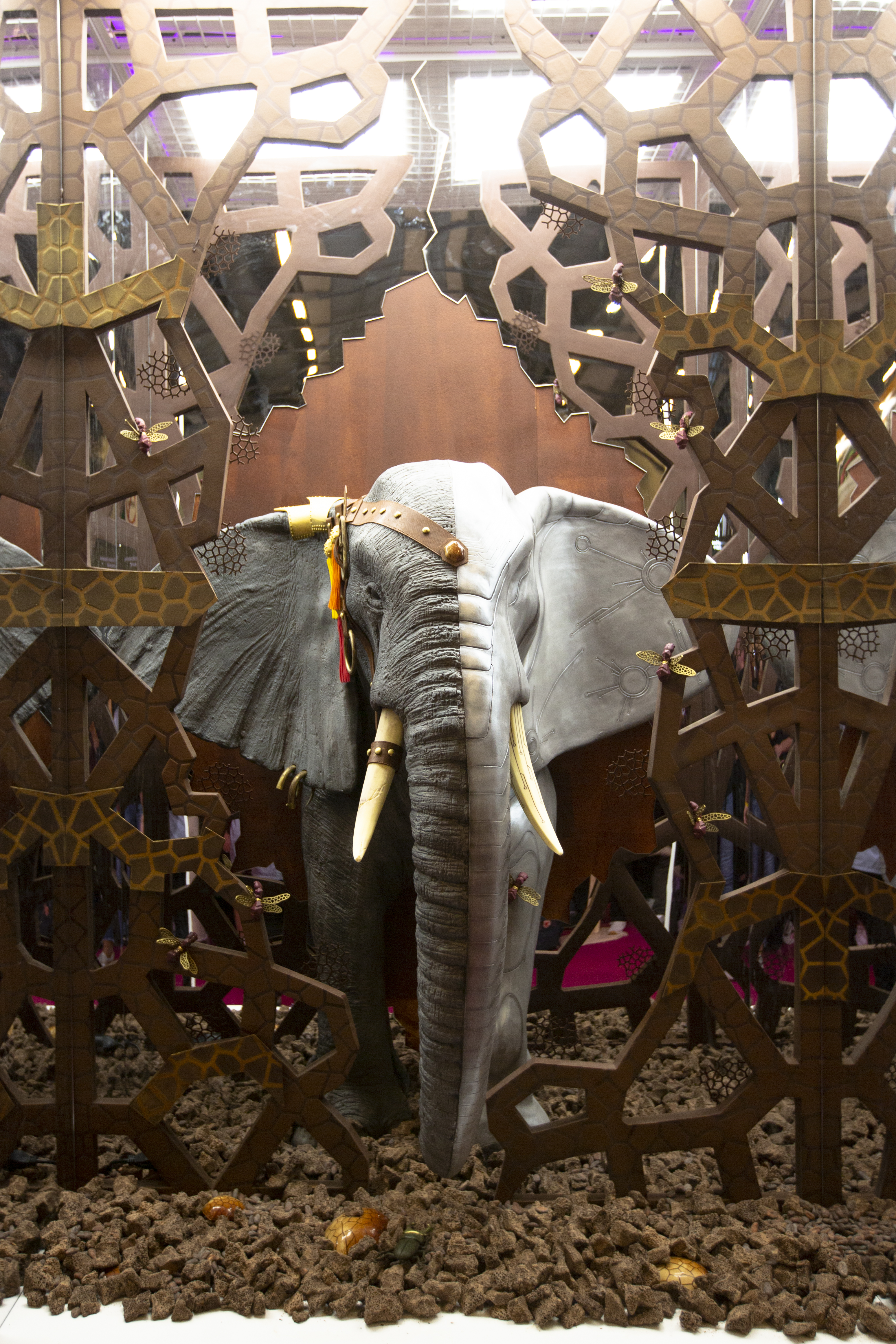 His bonbon resembled a scorched piece of land and his dessert looked like a seed, with flavors including local almond, caramelized apple, Chantilly and cocoa.
On the final day, Crusellas presented a brioche with zero sugar by using an enzyme, an innovation that took the judges by surprise.
A few days ago he said he found his inspiration in nature and the awareness on the environment and the Mediterranean climate.
Event running since 2005
The jury was formed by around 20 world-class chocolate craftspeople from across the globe, including some former participants and winners of the same award.
Sponsored by Cacao Barry, the event has been running since 2005 and boasts to be the only competition in the world solely dedicated to the creative talent of professionals with chocolate.
World Chocolate Masters takes place every three years, thus Crusellas will own the crown until November 2025.