Catalonia's charity Christmas spirit: meals for homeless, toys for vulnerable children
Hundreds of initiatives promoted across territory during festive season to help those in need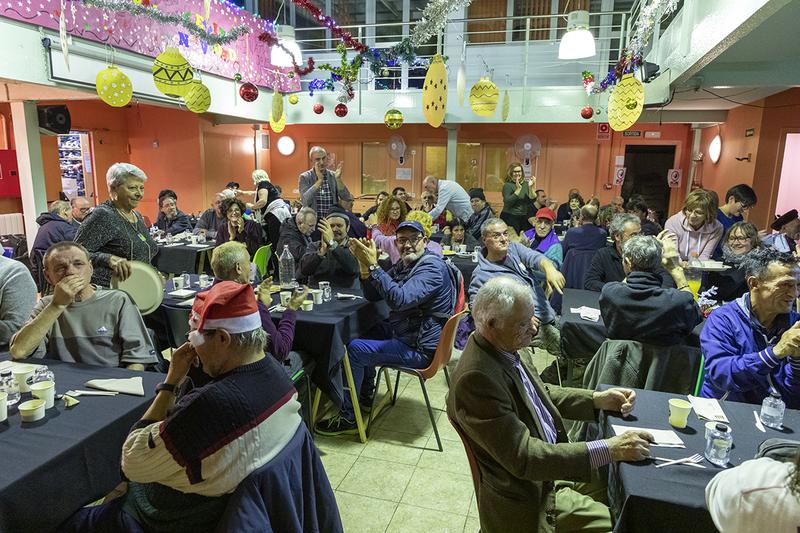 Unwrapping Christmas gifts with your family after eating one of the most special meals in the world, with its chicken soup and the traditional Christmas bar known as turró is a magic moment. Families, friends, and loved ones come together to enjoy the holidays, but many people cannot afford these traditional experiences.
Only in Barcelona, 1,200 homeless people sleep on the streets each night, some without a place to go for Christmas meals.
To tackle this, the Arrels foundation, which has been helping homeless people in Barcelona for the past 35 years, organizes a Christmas lunch and dinner every year.
Organizers believe Christmas is a "very special moment in the year" for homeless people, and "they feel that their family is far away," the foundation director, Ferran Busquets, told Catalan News.
In 2022, the foundation helped around 3,000 people. To help them, they offer 120 tickets for the Arrels Foundation Christmas meals, prepared by volunteers thanks to a crowdfunding campaign.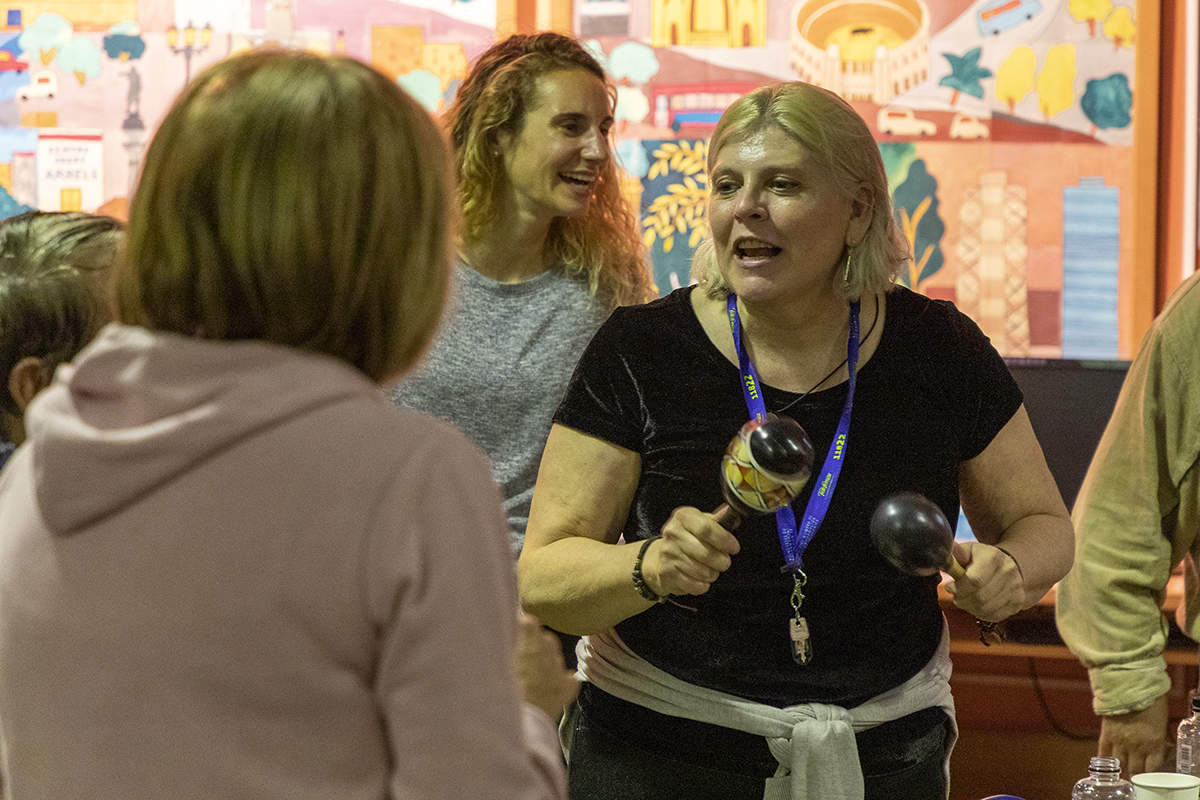 "We do not accept people that usually do not come to help us during the year," Busquets said.
The reason behind this is that they want the "people that come here to help, to already know the people, that they know the reality to understand what kind of relations there are," he added.
Toys for kids
Christmas is not only about meals but also presents for the little ones. Unfortunately, not everyone can afford to spend money on gifts. Therefore many organizations prepare charity initiatives to ensure that no child goes without one.
One of the most important actions is 'Joguina Educativa' (Educative Toy), a campaign launched by Creu Roja (Red Cross) across Catalonia.
Volunteers help organize warehouses full of donated toys for kids living in vulnerable situations.
Only in Girona, north of Barcelona, has the campaign received around 9,000 toys. However, these have to comply with some characteristics just to make sure kids receive equal toys.
Donations have to be completely new, they cannot be related somehow to armed conflicts or gender-based stereotypes.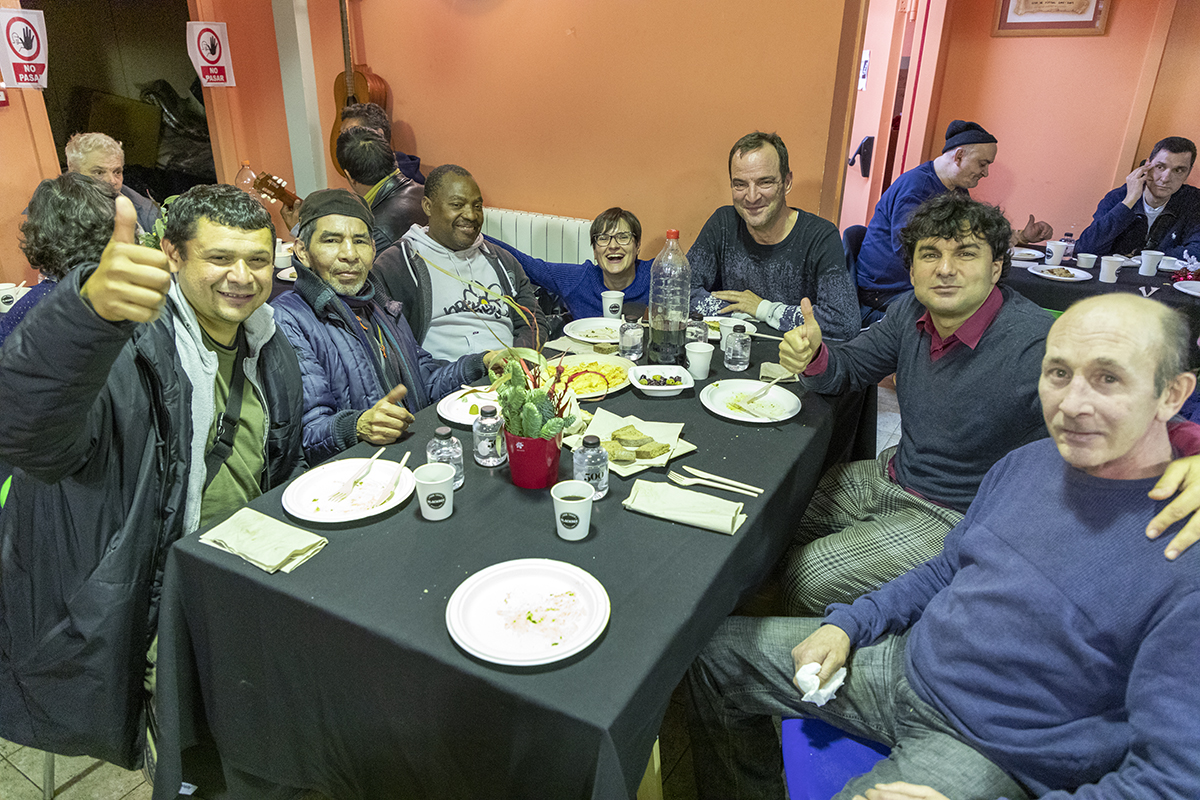 "All children deserve to play with new toys," Mar López, a member of Girona's Youth Red Cross, said to the Catalan News Agency (ACN).
In fact, kids are at the center of the vast majority of charity initiatives during Christmas in Catalonia. Some of the others include a radiothon named 'Cap Nen Sense Joguina' (No Kid without Toys) or even raffles and selling merchandise to raise funding for research on children's diseases.
One of these is Sant Joan de Déu hospital's initiative that sells 'neules,' a traditional Christmas biscuit dessert as a long tube, to raise money for patients. Or even the 'Pallapupas' (or clowns against injuries) who sell Christmas socks to bring happiness and clowns to kids in hospitals.
Kids and not-so-kids
Christmas is a time for coming together, for family, for celebration, but it can be a very lonely time for some people as well.
This is why 'Adopta un Abuelo' (adopt a grandparent) organized a charity initiative that sees volunteers sending Christmas letters to nursing home residents.
Across Spain, two million elderly people are living alone, according to this organization, and 360,000 of them live in care homes.
Out of these, 60% do not receive any visits. To help organize activities and share a good time with these people, volunteers pay a fee allowing the elderly people to enjoy the service for free, receive tech support, and enjoy in-person events.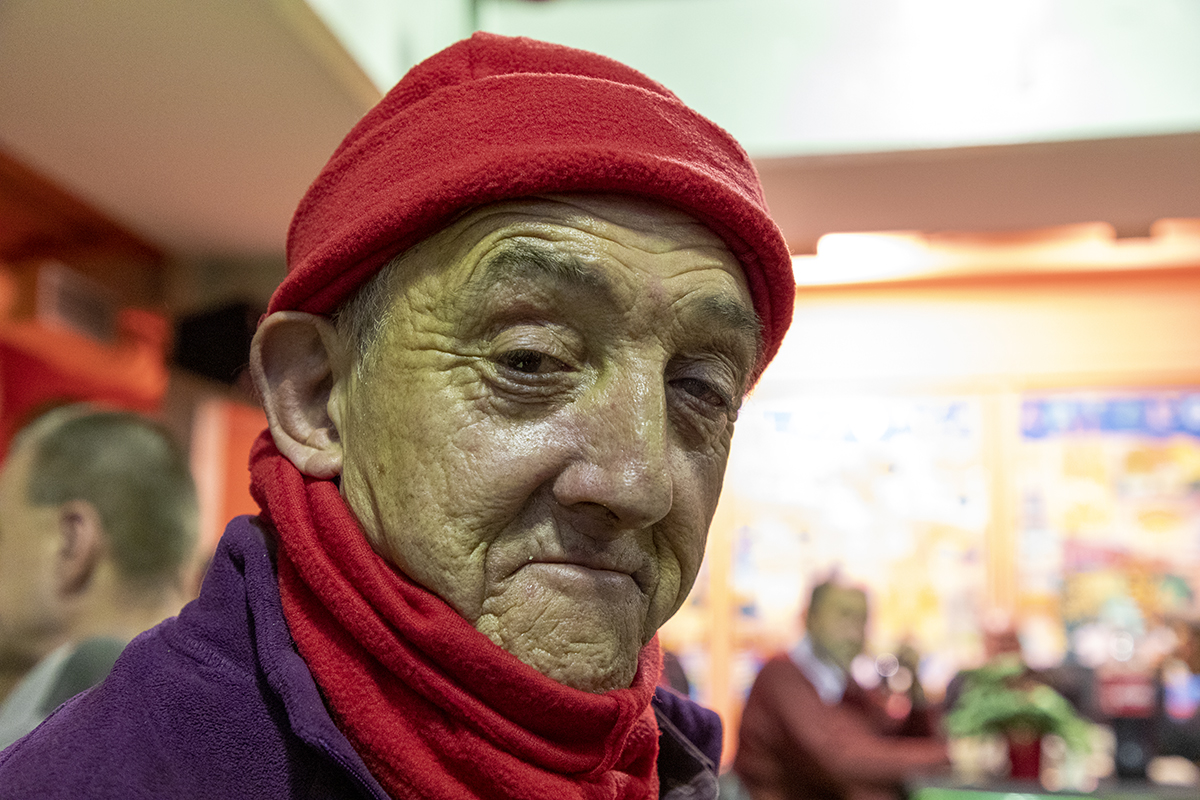 But while volunteers may want to adopt a grandparent, some also wish to receive a gift during the holiday season. This is why 'Reyes Majos' (kind Three Kings) asks nursing home residents to write a Christmas list, and then volunteers buy these presents.
Diversity in Christmas charity
Christmas traditions come in many forms, and so do charity events. One of the unique ones is an escape room organized in the seaside town of Malgrat de Mar that is designed to look like regular Christmas dinners.
In fact, to promote donations, people paid whatever they wanted, with all the proceeds going to the Creu Roja (Red Cross) toys initiative.
Mixing charity and food is also part of the Christmas spirit. One of the most famous chocolatiers in Barcelona, Oriol Balaguer, prepared 300 'Panettone solidaris' (charity panettone) to fight against food poverty by collecting food for food banks.
The panettone was the dessert at a soup kitchen in the Navas area of Barcelona for the people who use the center.
This initiative was part of the Compass Group's Grow Food Banks program, which is aimed at stocking up food banks and soup kitchens, especially on designated dates, such as the Christmas season. This year more than 200 tons of food have been collected.