Catalan News revamps its website with new sections and tags for hot topics
Media outlet focuses more on audiovisual content and is more flexible to highlight key stories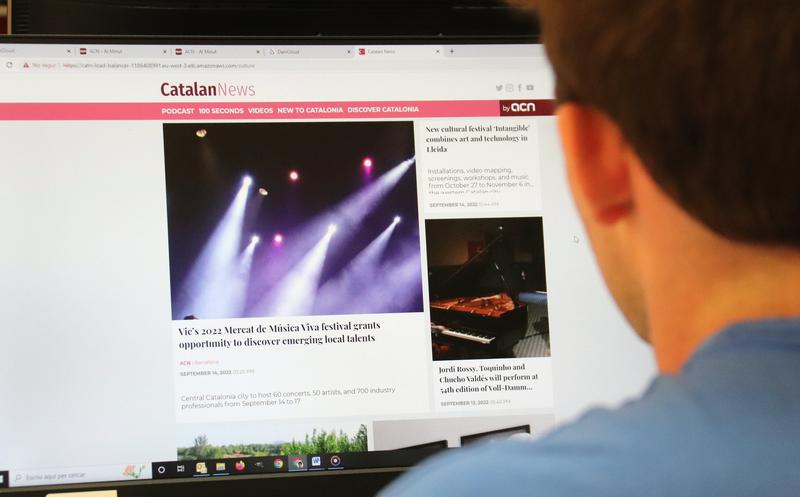 The new Catalan News website is here. A new era for this media outlet began in the early hours of Tuesday morning with a revamp of its front page and the rest of the site.
The aim of this change is not only to modernize its look, but also to adapt to modernity with more of a focus on audiovisual content, such as its social media videos and its Filling the Sink podcast, as well as new journalistic trends using technology such as embedded visualizations.
This English-speaking media outlet is now introducing new sections to the existing ones, in order to better serve the interests of the readers, including English speakers in Catalonia and beyond.
Catalan News will now have a new category where all episodes of our podcasts Filling the Sink can be found, another one exclusively for social media videos, and one called 'new to Catalonia' for useful explainers and guides for new arrivals or those considering it.
A new section called 'Discover Catalonia' will gather all the stories about places worth visiting or exploring further and tips to plan visits, and another section will group all of the daily Catalan News in 100 Seconds clips, which will continue.
More emphasis on most pressing issues and news
Another novelty of the project will be the flexibility to highlight the biggest stories and topics.
Tags with the hottest topics of the day will show on top of the front page, and a full section with the latest on that specific issue will also show on the website. These will be dynamic, so will appear and disappear depending on the news.
Also, the structure of the front page will no longer classify the articles by the traditional categories – politics, business, society, culture, sports, tech & science, in-depth, and life & style – but by what's the most pressing and interesting for readers, regardless of its category.
When important stories break, there will be a 'breaking news' ticker at the top of the page.
This is the biggest revamp of the Catalan News website since June 2017, when the project evolved from Catalan News Agency (CNA) to a larger one with new branding, an expansion of its staff, more emphasis on audiovisual content, and the beginning of the daily news clips.
The renovation is part of a modernization of Agència Catalana de Notícies (ACN), the Catalan-speaking public agency that owns Catalan News.