A Catalan Christmas feast: in the kitchen with Carme Ruscalleda
The female world-class chef with the most Michelin stars tells Catalan News what's on the table for the holidays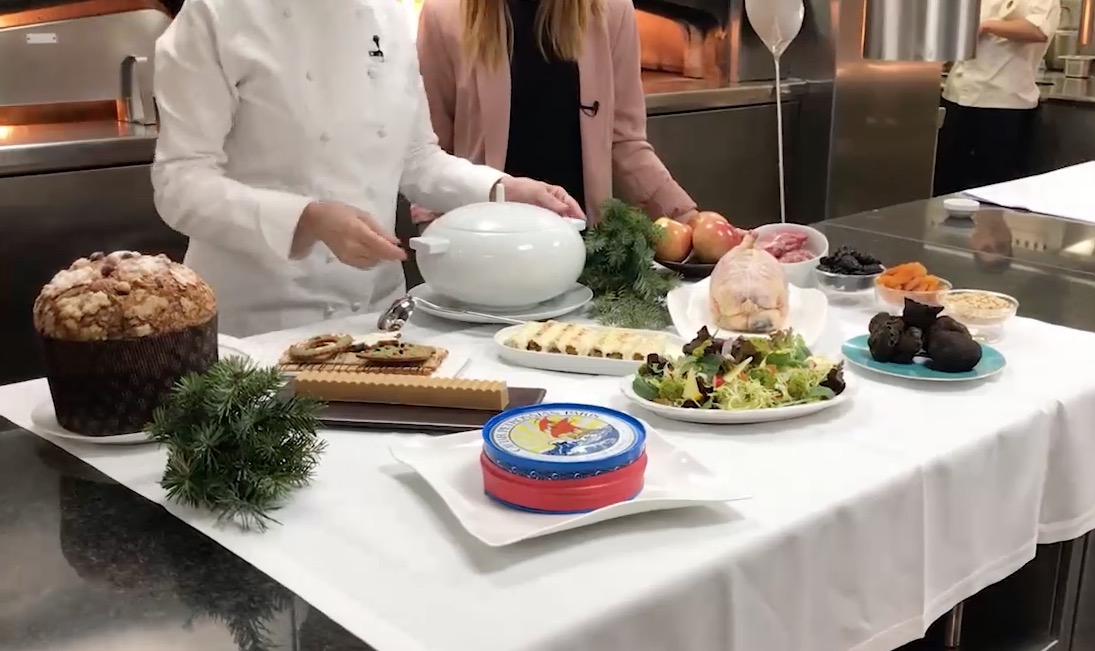 What do Catalans eat for Christmas? For this holiday season, we learn about it from one of the foremost international chefs, the only woman with 7 Michelin stars: Carme Ruscalleda, at her kitchen at the Blanc restaurant in the Mandarin hotel.
When it all begins
It all starts on December 24, when everyone gets together for a big meal – according to Carme Ruscalleda, this is when "a roast will be served, maybe of lamb," she suggested, adding that this is also when the iconic Catalan sweets and biscuits nougats and 'neules' will be on the table.
Then, the 25th, Christmas day, is the big meal. This is when a family meal wouldn't be complete without a meat and vegetable broth to warm your bones – called 'escudella' – with large pasta shells, called 'galéts.'
This, accompanied by a meat dish, typically a bird. Charcuterie usually gets the appetite going before the feast, and as a dessert, a repeat of nougat, shortbread cookies, and neules are a must!
Boxing day
Even after Christmas Day's extravagant meal, there's still room for more! The next day is Boxing Day or Saint Stephen's, Sant Esteve in Catalan. As with many countries, this meal consists mainly of leftovers – but in style: the remaining meat from the day before is made into cannelloni.
This is not necessarily the viewpoint of everyone, though – Ruscalleda noted that cannelloni are best enjoyed not as leftovers, but prepared with a three-meat roast (of veal, lamb, and chicken), roasted until it's soft and well cooked, ground, stuffed into pasta and covered with a well-balanced amount of both béchamel and cheese, said the chef.
And, if you want to truly impress your guests, with a recommendation from a top Catalan chef, you can add some local and international dishes to the table! This can include black truffle, or the "black diamond," explained Ruscalleda, as well as, she said, imports from elsewhere such as caviar, or pandoro.
In the New Year
One last large holiday meal is sometimes traditional on New Years' day – although some prefer to rest! One unique gastronomical tradition, though, is to eat 12 grapes the night before – one for each stroke of midnight, to usher in the New Year with luck.
The holidays are also a time to remember that not everyone is fortunate enough to have food on the table, a family to share it with, or even a roof over their heads. Along with the massive food drive La Gran Recapte celebrated at the beginning of the month, December 25th sees a charity lunch put on by the Christian community of Sant Egidi in Barcelona, so that no one goes hungry on Christmas Day.