€200,000-winning 'La Grossa' lottery tickets sold in Barcelona and La Roca del Vallès
35,208 is number awarded with top New Year's prize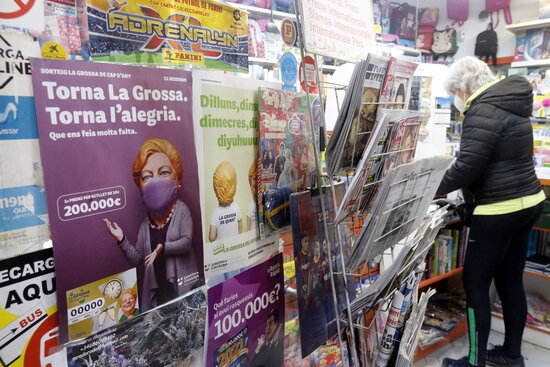 A lucky few in Barcelona and La Roca del Vallès, a town right next to Granollers, who bought 'La Grossa' lottery ticket number 35,208 will be happy to learn they have won Catalonia's New Year's draw.
€200,000 for each winning ticket, to be precise.
Bought a ticket for 35,209 or 35,207? Not to worry—there's still €2,000 for you.
Lottery created in 2014
The Catalan 'La Grossa' lotto, held on New Year's Eve, was created in 2014 by Catalonia's pro-independence government with the aim of using part of the funds to pay for social programs.
According to Catalan Lotteries, 'La Grossa' players have a 25% greater chance of winning a prize than those who play Spain's 'El Gordo', which has over 200 years of history.
However, as the tension over Catalonia's push for independence has risen in recent years, settling on one of the two lotteries may no longer be a politically neutral decision.