PODCAST: Ukrainian refugees – first steps of a new life in Catalonia
Childhood friends reunited and a visit to Guissona, Catalonia's 'Little Ukraine'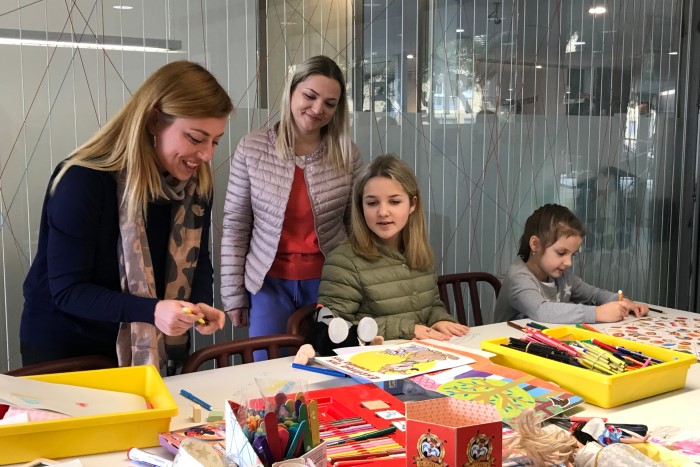 As thousands of Ukrainian refugees take their first steps towards building a new life in Catalonia, we hear about the efforts being made to help them settle in, by the authorities and by ordinary people too. Press play below to listen or subscribe on Apple Podcasts, Google Podcasts or Spotify.
Guifré Jordan travels to Guissona in western Catalonia, a small town with a significant Ukrainian population. He chats to volunteers Romaniya Dzhus and Ignasi Ribera, mayor Jaume Ars and secondary school teacher Jordi Ticó.
Gerard Escaich Folch meets Irina, a Ukrainian living in Catalonia, and her childhood friend, Alexandra, a refugee who fled Ukraine with her two daughters.
This week's Catalan phrase is 'allargar la mà', or, 'to give a helping hand'.
Presented by Lorcan Doherty.
Get in touch with the podcast team: fillingthesink@acn.cat.
Listen to more episodes of Filling the Sink below or find out more here.