PODCAST: Going underground – exploring the hidden world of subterranean Barcelona
Ghost metro stations, air raid shelters, abandoned shopping centers and huge water storage facilities lie beneath the city streets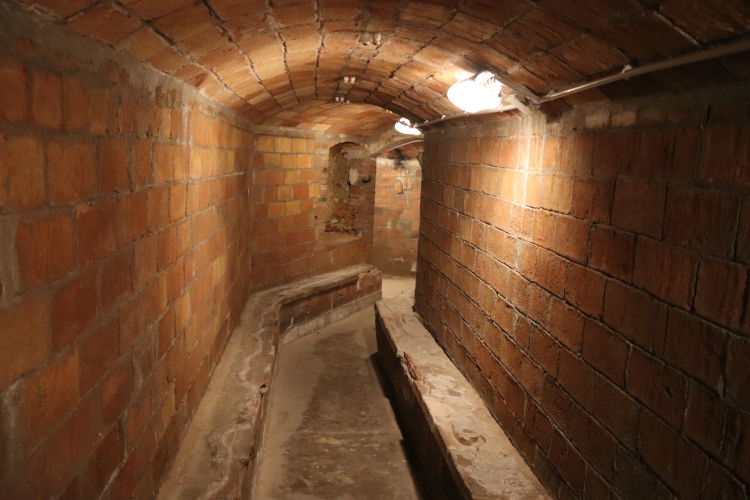 Guifré Jordan and Cillian Shields join Lorcan Doherty to discover what lies beneath the streets of Barcelona. Press play below to listen or subscribe on Apple Podcasts, Google Podcasts, or Spotify.
Local historian Josep Contel shows us around an air raid shelter below Plaça del Diamant, dating from the Spanish Civil War.
We learn about ghost metro stations and Avinguda de la Llum, an old underground shopping mall that was once the hub of the city's social scene. Thanks to tour guide Manuel Marina from CultRuta for sharing his knowledge and expertise.
Architect Rosina Vinyes, director of urban planning in Santa Coloma de Gramenet, explains the essential role the urban subsoil plays in all our daily lives.
We visit Cicle de l'Aigua's water control center and a giant water storage facility beneath Parc de Joan Miró.
This week's Catalan phrase is 'pou sense fons', literally 'bottomless well', it's used when things continue going wrong with no end in sight.
You can now get in touch with the podcast team via email, drop us a line on fillingthesink@acn.cat
Listen to more episodes of Filling the Sink below or find out more here.