PODCAST: Catalonia's oldest train line threatened by climate change
Railway covers 31 stations and transports around 40 million passengers each year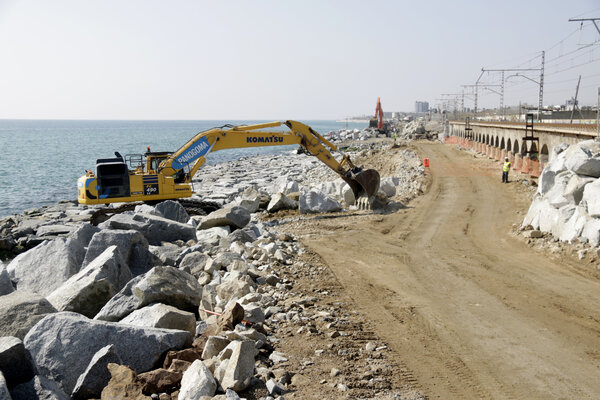 Storms, rising sea levels, and political disputes have put the future of Catalonia's - and Spain's - oldest train line at risk. Will the famed R1 Maresme railway survive the rapid effects of climate change? Press play below to listen or subscribe on Apple Podcasts, Google Podcasts or Spotify
Alejandra Angulo is joined by Cristina Tomàs White and Gerard Escaich Folch to discuss the line's long history and future.
You'll also hear from locals, environmental experts, and politicians about what measures have been taken so far to tackle climate change and what else needs to be done.
This week's Catalan phrase is "perdre el tren"which means ''losing an opportunity." Presented by Alejandra Angulo Alonso.
If you like the show, please tell everyone you know, leave a rating, review wherever your podcast allows, and talk about it on social media using the hashtag #fillingthesink
Get in touch with the podcast team: fillingthesink@acn.cat.
Listen to more episodes of Filling the Sink below or find out more here.