Turull not to be sworn in following CUP's refusal
Minor far-left party rejects candidacy on grounds that clearer plans for independence have to be set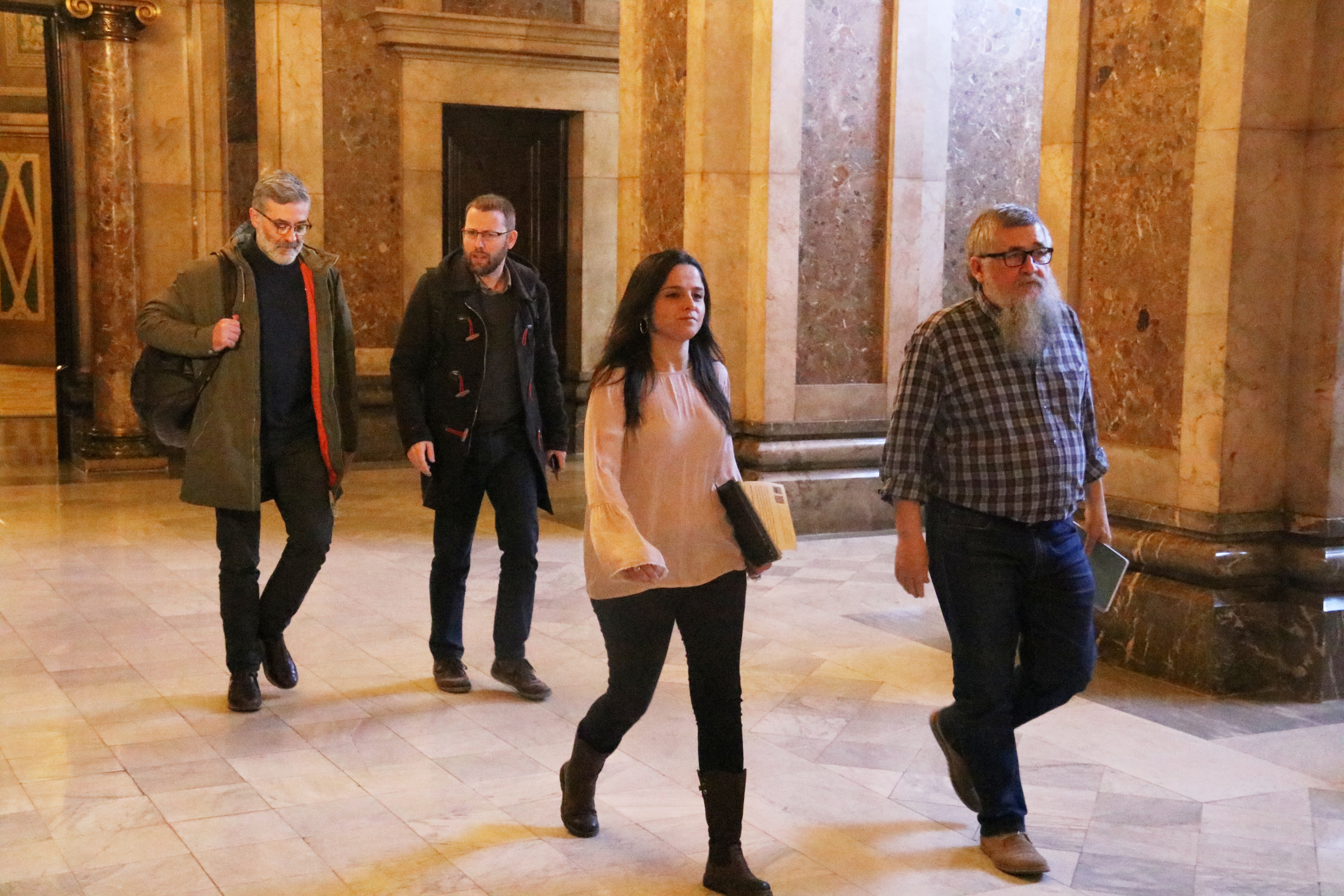 Jordi Turull will not be sworn in Catalan president today. The pro-independence candidate will not have enough supports to be appointed after the far-left CUP party, essential for a majority, decided not to support him today. It was a decision announced just some minutes before the plenary session was set to start. The CUP has been saying in the past few weeks that the plans for this term agreed by the two mainstream pro-independence forces have "important and decisive gaps" in how to bring about an independent Catalonia.
The CUP, with four seats in the Catalan Parliament, continue to be a decisive party and, once again, have demonstrated the weight of their vote and their determination to not back down on plans for an independent Catalonia.
In the past few weeks, the anti-capitalist party has said that it would abstain in any investiture debate put forward by the main pro-independence parties if the candidate is not Carles Puigdemont, or if the new government does not take steps towards creating an independent Catalan Republic. To get their support today, officials of the pro-independence Junts per Catalunya (JxCat) of Puigdemont and Esquerra Republicana (ERC) met with a CUP delegation in Parliament.
Disaccord in pro-independence bloc
Although the two mainstream pro-independence parties agreed on holding the investiture debate on Thursday in a last minute decision made on Wednesday evening, the CUP's vote remained essential to bring the current stalemate closer to a solution and, ultimately, to the swearing in of a new Catalan president. However, moments before the debate was set to begin, the CUP made it known that they had not reached a coherent agreement with the other two parties in favour of a Catalan state.
"If we achieve a clearly Republican agreement and decide to stop backtracking in the face of repression and the courts, it will be much easier to change our position," said CUP MP Carles Riera. The anti-capitalist regretted the "rush" to call the debate, and warned that his party's MPs will never vote for a new president if his aim is to "obey" Spain and apply "regionalist policies".
Minor party tipping the balance

In the 2015 Catalan election, the CUP took strides forward from being a party with its strongholds mostly in municipalities, to becoming a decisive player in the hemicycle. Winning 10 seats in the parliament, they became the kingmakers that allowed the ruling coalition of ERC and Puigdemont's party to move ahead with independence plans backed by an absolute majority of the Catalan Parliament. Once again, albeit with four seats only, the party has shown how their vote counts for pro-independence parties.