First case of South African Covid-19 variant detected in Catalonia
Strain detected in a patient from Barcelona with no link to a journey to or from the African country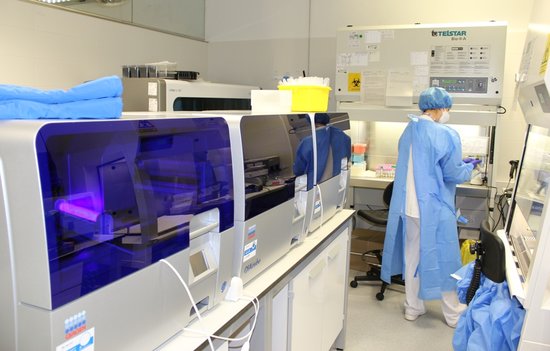 The first patient in Catalonia diagnosed with the South African variant of Covid-19 has been confirmed.
The secretary of public health, Josep Maria Argimon, confirmed the new variant's detection, which is the second in all of Spain, on Wednesday.
The virus was detected in a patient from Barcelona who did not travel to the African country.
As for the British strain, it has been observed throughout Catalonia to differing degrees, from 3-5% to 10-12% of all cases.
These two strains, along with that of Brazil, are more contagious than the initial strain of the virus.
Catalonia recently surpassed 500,000 cases of Covid-19 since the beginning of the pandemic last year.
Covid-19 restrictions
The territory is currently under strict restrictions aimed at suppressing the spread of the virus, which are set to finish on February 7, but will be mostly extended.
On Wednesday, Argimon explained that the restrictions will remain in place for the most part, but there will be some "small openings."
The health secretary said that the situation is being analyzed and that the discussion will continue throughout the day, with a meeting of the Civil Protection body on Thursday and a subsequent press conference.
"I think they will be measures with small openings because there must be, because we all know the situation in which we are in together," he said. However, he did not want to go into more detail so as not to give a "glimmer of hope or close a door" when the scenario is still being analyzed and measures are still being decided.
Among the measures currently in place are a lockdown to one's town of residence, the closure of non-essential businesses on weekends, and restrictions on opening hours for bars and restaurants, which can only serve customers on premises during breakfast and lunchtime hours.