Painter Sert's murals transferred to US Consulate in Barcelona from American embassy in Madrid
Building under refurbishment aims to recover original design featuring art pieces from construction time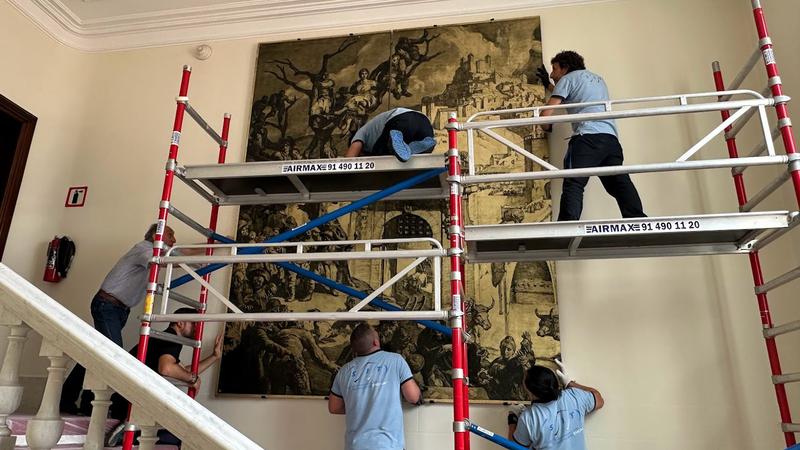 Two murals of the Catalan painter Josep Maria Sert returned to Barcelona after being in Madrid, the Spanish capital, since the 1950s. The journey saw the pieces moved from the US Embassy in Madrid to the US Consulate in Barcelona, as the governmental body announced.
The consulate has been located in the neighborhood of Sarrià, on Passeig de la Reina Elisenda de Montcada, since 1992. The small palace is a noucentist building that dates back to 1914, and was designed by architect Enric Sagnier, known for Tibidabo church on top of the Collserola hill in the Catalan capital among other constructions.
In May 2022, the US Department of State listed the consulate building for its historical and architectural value, and since then a rehabilitation process has begun with the goal of recovering the original design of the building and preserving the cultural and artistic heritage it represents.
The restoration project saw Josep Maria Sert's murals be hung on the walls of the consulate's main stairs after the US diplomatic mission received the paintings in the 1950s. One represents the Spanish city of Toledo, while the second one, Córdoba.
The murals had been in the US Embassy in Madrid but have now been moved to the Catalan capital because they date back to the time of the construction of the building, and other works from the painter were also displayed in some of Sagnier's buildings in the early 20th century.
Restoration works started with the small temple and will continue after summer, costing around $1 million.
Sert at Rockefeller Center in NYC
Sert's relationship with the US is not limited to consulates and embassies, but also major American skyline constructions.
The painter has some murals, including American Progress, exhibited at the entry hall of New York Rockefeller Center, one of the most important tourist attractions in the Big Apple.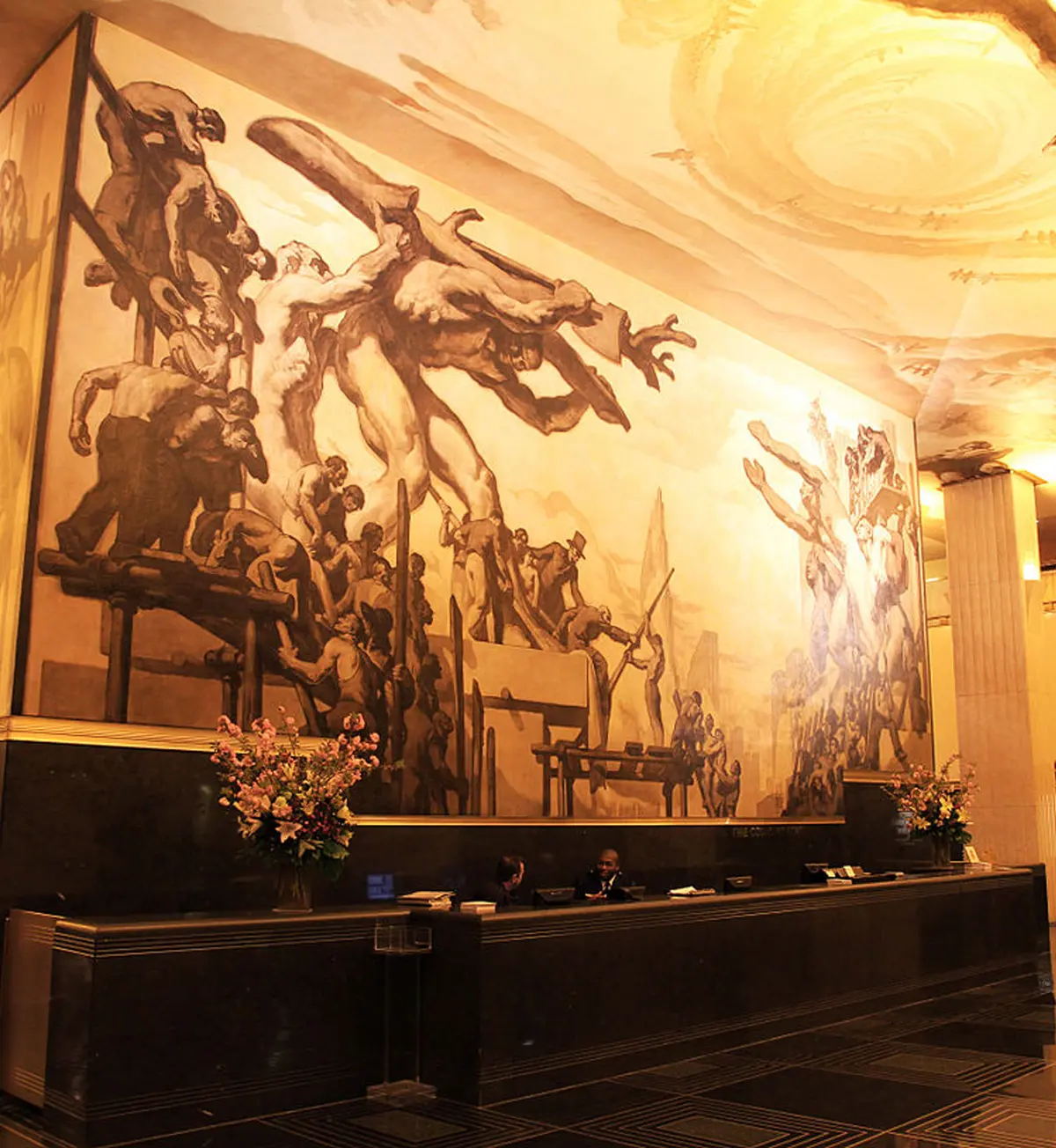 He became well known after working in Paris for some French aristocrats, but it was not until 1924 when, thanks to Wildenstein Gallery, he crossed the pond. Years later, in 1931, he returned to the city to install some of his paintings at the former 'Sala Sert,' the Waldorf Astoria hotel's dining room.