Girona's Temps de Flors flower festival ready to blossom
Drought-conscious 68th edition features 126 floral displays in over 100 locations from May 13 to 21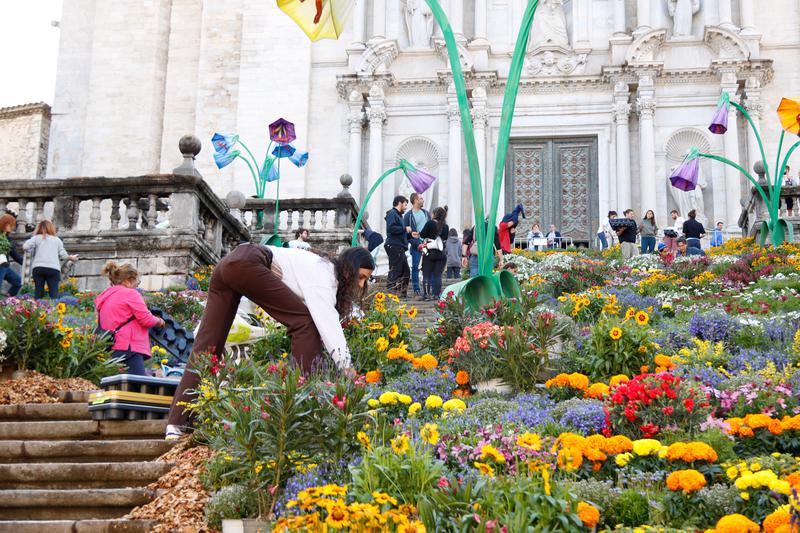 Girona's Temps de Flors flower festival returns from May 13 to 21 for its 68th edition, featuring 126 floral displays in over 100 locations around the historic city in the north of Catalonia.
This year festival organizers will drastically reduce water use due to the ongoing drought.
Flowers that require less water have been picked for displays, and groundwater will be used to keep them looking fresh throughout the festival.
One of the flower displays, the one on the Cathedral's steps, has a water deposit system hidden on the same steps. "Once the water runs out, it runs out, there is no more water available," Bernat Grau, one of the responsible for this display, said on Friday, hours before the festival starts.
Grau and Mariona Coll have been tirelessly working to have everything ready so visitors can enjoy their work from Saturday.
"People of all ages, friends, and family have been coming [to see the flower display and to help]. Everybody is very happy to take part in the Temps de Flors flower festival, as it seems it is a very exclusive thing, but it is not the case. Everybody willing can take part in it," she said.
Visitors will be able to wander the picturesque streets of Girona at their leisure – with displays centered around the Old Town (Barri Vell) – but there are also three set walking routes and one cycling route for those looking for some guidance.
One of the other flower displays that will take all the attention is the one in the Cathedral's basement. The proposal wants to raise awareness of the large quantity of plastics in the ocean.
Other neighborhoods that will be brought to life with the colors and smells of spring include Can Gibert del Pla, Carme, Devesa, Eixample, Les Pedreres, Mercadal, Montilivi, Palau-sacosta, Santa Eugènia, Sant Narcís, Taialà, and Vall de Sant Daniel.
Music will also be in the air as the Girona a Cappella Festival takes place alongside Temps de Flors, with a series of concerts, some of which are free.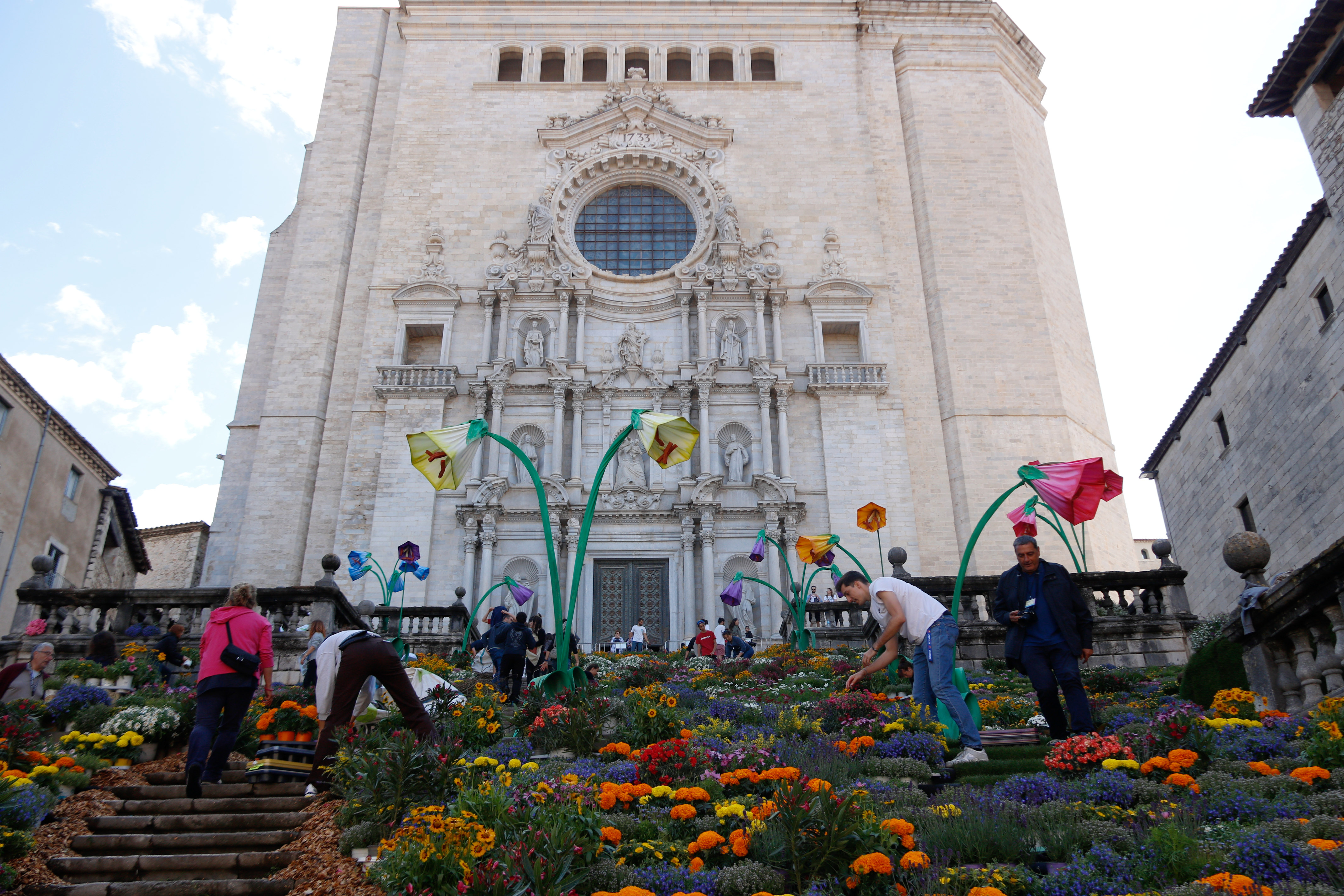 Food too is on the menu. The #Gastroflors initiative sees restaurants in Girona offering special menus throughout Temps de Flors, with many featuring edible flowers.
PODCAST: Girona in bloom – Temps de Flors flower festival
To get a flavor of what this unique festival is all about, listen to the podcast below, when Filling the Sink traveled to Girona for Temps de Flors 2022.