Europe's best pizzeria outside of Italy is in Barcelona
Sartoria Panatieri restaurant awarded for use of "raw materials" and "cheerful atmosphere"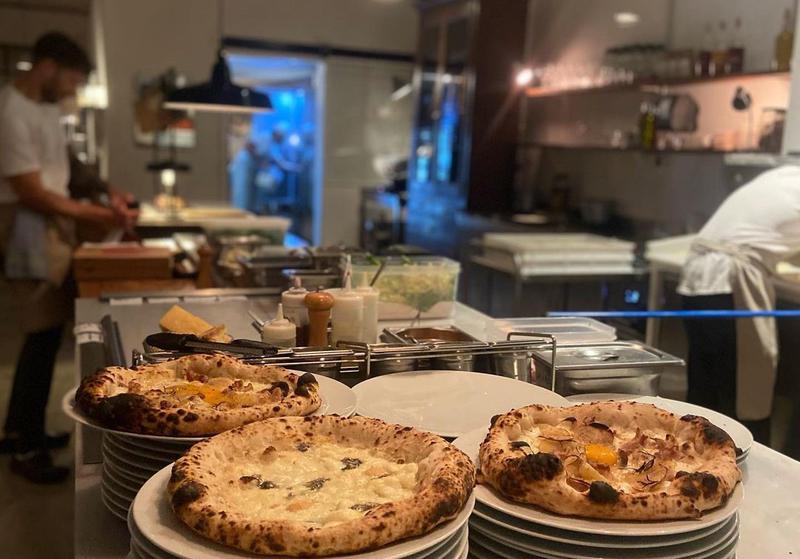 The best pizzeria in Europe, outside of Italy, is found in Barcelona, according to the '50 Top Pizza' ranking unveiled on Wednesday. The Sartoria Panatieri in Encarnació Street 51 and Provença Street 330 has been crowned as the place to go for a pizza.
The restaurant has also been recognized with the Pizza of the Year 2023 - Latteria Sorrentina Award prize for the 'roasted cherry tomato sauce, with mozzarella and basil" pizza, which the organizers consider "really worth it."
Under the supervision of Rafa Panatieri and Jorge Sastre, the restaurant refurbished an old tailor's shop in the heart of Barcelona into a "creative laboratory," as the ranking organizers said.
Sartoria Panatieri is not the only restaurant in Barcelona recognized for its pizzas. La Balmesina, on Balmes Street, ranked 10, improving from position 52 in 2022's ranking.
Last year, Sartoria Panatieri ranked 21st.
The list also features other restaurants in Spain, mainly in Madrid, but in second position, the '50 Top Pizza' awards chose Copenhagen's 'Bæst' and the third position for London's '50 Kalò.'
Spain is the most represented country with 17 pizzerias, followed by England with 16, Germany with 15, and France with 13. Overall, there are 33 different countries represented.
Organizers voted for Barcelona's pizzeria because cooks put "a lot of attention into the raw materials, which are almost always local or coming from a partnering farm," a statement read, and the product is "full of personality."
One of the elements that most surprised voters is the surroundings which "are minimal, and there is a cheerful atmosphere."
The award gala ceremony took place in the Catalan capital's MSG Auditorium on the Avinguda Diagonal avenue, beside the 'L'Illa' shopping center.
Best Top 50 Bars in the World
Pizza, bars, Barcelona is full of 'Best of' around the world, as in early October 2022, Paradiso, the creative cocktail bar from Barcelona's Born district, was been named the best bar in the world in the prestigious World's 50 Best Bars ranking.
Two other establishments from the Catalan capital were also named in the top ten of the list for 2022: Sips and Two Schmucks.
The rankings were announced at an awards ceremony on October 4, in the Catalan capital, taking place in Barcelona for the first time.