Barcelona's Paradiso named best bar in the world
Two other bars from the Catalan capital, Sips and Two Schmucks, also featured in top 10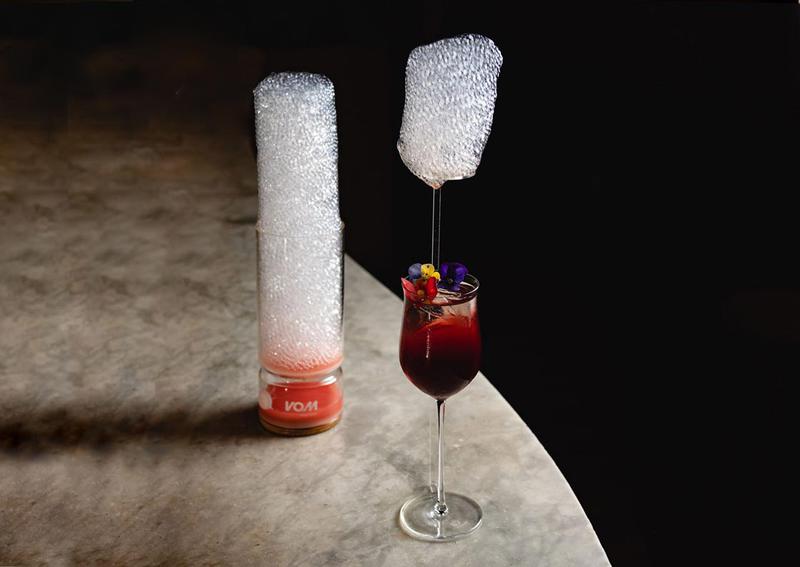 Paradiso, the creative cocktail bar from Barcelona's Born district, has been named the best bar in the world in the prestigious World's 50 Best Bars ranking.
Two other establishments from Barcelona were named in the top ten of the list for 2022: Sips, and Two Schmucks.
The rankings were announced at an awards ceremony on Tuesday night, October 4, in the Catalan capital, taking place in Barcelona for the first time.
All three were also named on the honors list last year, and all three improved on their rankings from 2021 too. Paradiso was named 3rd in the list last year.
"Known for your creativity as much as your sustainability, you are without a doubt one of the hardest working bar teams in the business," Mark Sansom, director of content at World's 50 Best Bars and emcee of the night, said about Paradiso upon announcing the list's number one position.
Paradiso beat out competition from London's Tayēr + Elementary, which finished 2nd for two years in a row, as well as Connaught Bar, also from London, which fell from the top position to number 8 this year.
Sips, the cocktail bar from the Eixample district of the Catalan capital, came 3rd in the 2022 list. This year, Sips' positioning rose by 34 spots, and as a result, was awarded the Nikka Highest Climber Award for its "meteoric" rise in the past year. The host of the night, Mark Sansom of the World's 50 Best Bars, highlighted the martini that the bar offers, and called the bar food "phenomenal."
At number seven on the list was Two Schmucks, located on Carrer Joaquín Costa in the area of Raval, in the city center of Barcelona. The bar improved on its position of 11 last year, and 2022 has been "another stellar year for the original five-star dive bar," as the host of the night put it.
In all, there were 14 new entries on the top 50 list this year.
Representatives of 49 of the 50 bars named were present at the ceremony in Barcelona, with only one candidate from Australia unable to make it.
Xavier Marcé Carol, Barcelona councilor for tourism and creative industries, gave some words at the beginning of the speech, thanking everybody for making the trip to the Catalan capital.
"Good drinking is the fruit of a good civilization and celebrating is the recognition of the progress of our cities," he said at the beginning of the night. "Nothing can make us better people than managing our leisure time and our social activities based on quality," he added.