UNESCO World Heritage Sites – cultural and architectural gems of Catalonia
Places of historic architecture and beautiful natural landscapes form the building blocks of Catalan culture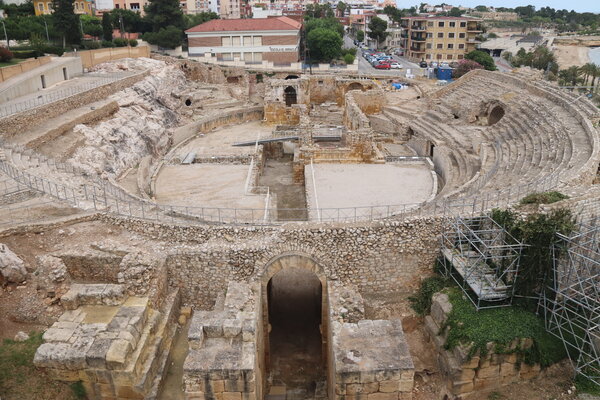 Catalonia boasts many UNESCO World Heritage Sites, including an ancient Roman amphitheater, prehistoric rock paintings, and the largest collection of Romanesque art in Europe.
Press play below to listen or subscribe on Apple Podcasts, Google Podcasts or Spotify.
From the works of Gaudí to the Poblet Monastery,Alejandra Angulo and Cillian Shields take you on a journey to these amazing places, inside the Catalan capital and beyond.
In this episode, you'll also hear from Mercè Mill, who leads the team of tour guides at Palau de la Música Catalana, one of Barcelona's most emblematic UNESCO World Heritage Sites, designed by architect Lluís Domènech i Montaner and owned by the prestigious Orfeó Català choral society.
This week's Catalan phrase is "Passar a la història" which means ''to become historic." Presented by Alejandra Angulo Alonso.
If you like the show, please feel free to share it with someone who you think may also enjoy it, leave a rating and review if your podcast player allows it, and talk about it on social media using the hashtag #fillingthesink
Get in touch with the podcast team: fillingthesink@acn.cat.
Listen to more episodes of Filling the Sink below or find out more here.