Two years of cultural activities to commemorate Passeig de Gràcia bicentenary
Initiative includes financial incentives for businesses that promote events celebrating iconic Barcelona boulevard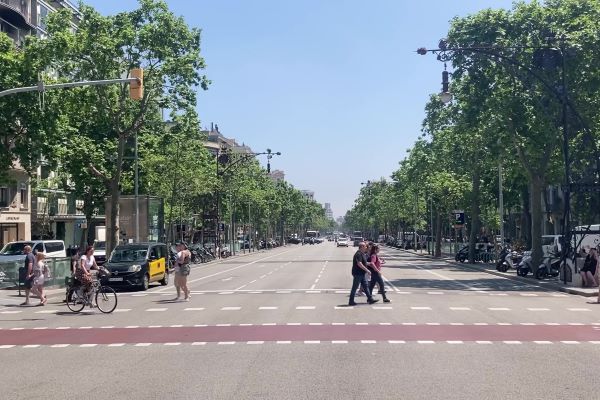 Two and a half years' worth of cultural activities celebrating the 200th anniversary of Barcelona's iconic Passeig de Gràcia boulevard have been given the green light to take place.
The milestone has been deemed an Event of Exceptional Public Interest (AEIP). This recognition, through its financial incentives, facilitates an increased amount of private and public collaboration when organizing events to celebrate the anniversary.
These motivations aim to encourage businesses to invest into the promotion of such activities, and display the AEIP logo when doing so, which can yield a deduction in corporation tax, while other tax allowances are possible.
The initiative was announced in a press conference on Tuesday at Antoni Gaudí's world-famous Casa Milà - also known as La Pedrera - attended by Mònica Roca i Aparici, President of the Barcelona Promotion Foundation; Lluís Sans, the President of the Passeig de Gràcia Association; tourism and creative industries city councillor Xavier Marcé and the Deputy Mayor of Barcelona, Jaume Collboni.
Aside from the announcement of the scheme, whose new logo was unveiled, which combines the modernist style that Passeig de Gràcia is famous for with the hexagonal tiles that make up the pavement, cleverly manipulated to form a smiling face.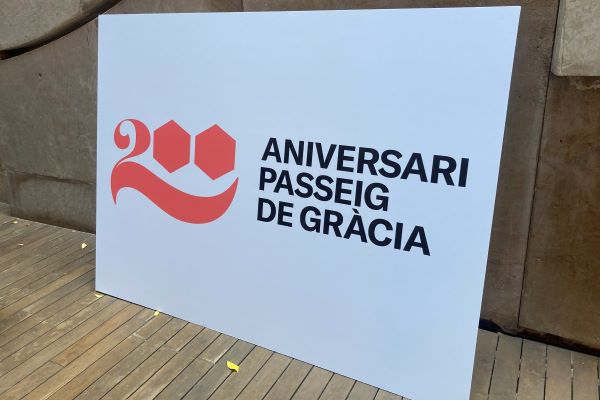 Although the specific events to take place are yet to be determined, Xavier Marcé assured that there would be "many events of many types", with Deputy Mayor adding that the activities would appeal to both locals and tourists alike, ranging "from food tastings to concerts, shows or some of the La Mercè celebrations".
Passeig de Gràcia is one of the major avenues in Barcelona and one of its most important shopping and business areas. Collboni called it the "backbone" of the city, while Marcé went as far as describing it as "one of the best streets in the world."
It contains several of the city's most celebrated pieces of architecture, such as the modernist house where the presentation took place, as well as Casa Batlló, also designed by Antoni Gaudí.