Three Kings Day parade to bring candy and peace to citizens
Around 910,000 traditional Kings Day desserts expected to sell this year, 2% more than last year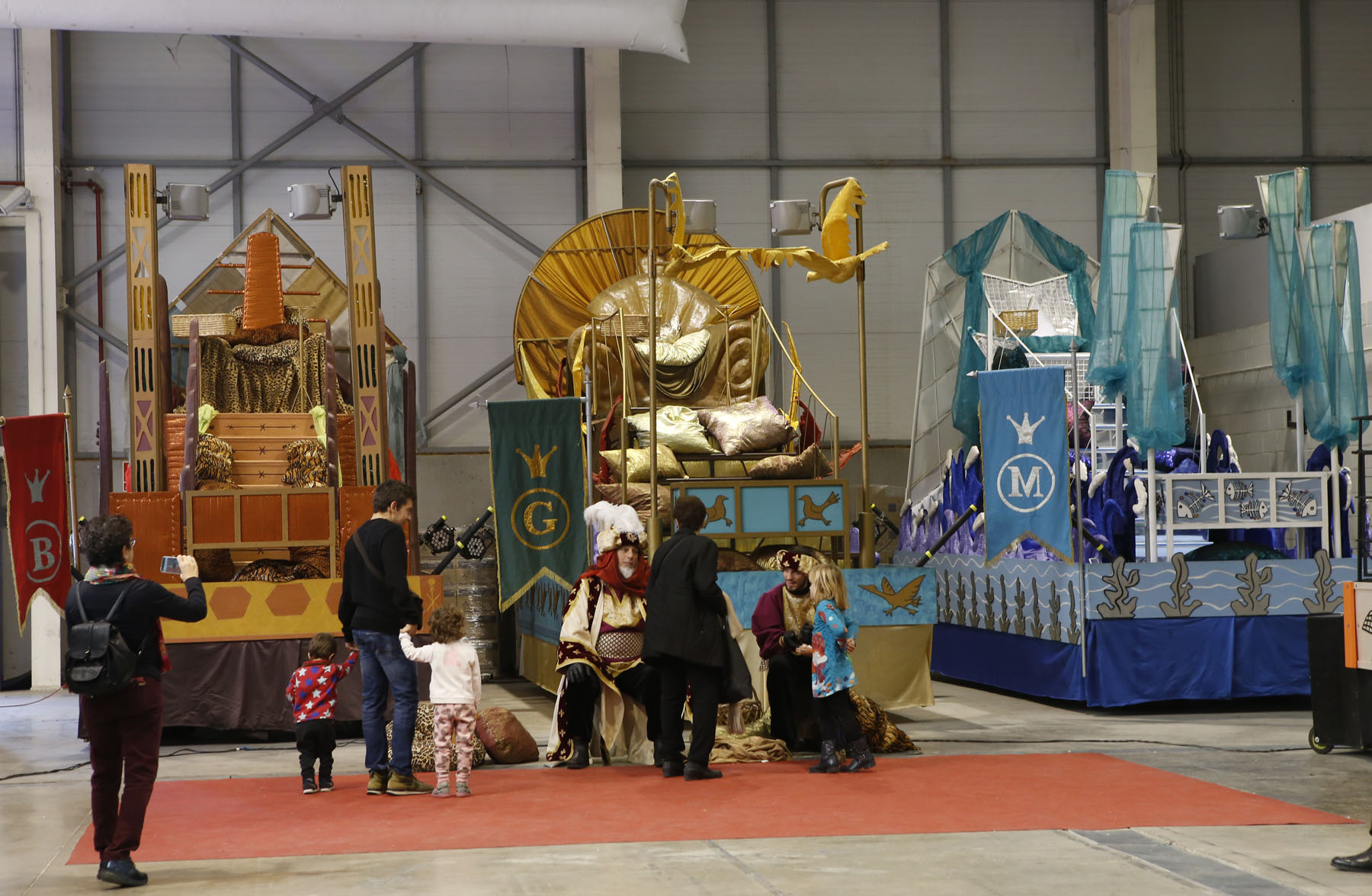 In Catalonia, Christmas shares the stage with another winter holiday: Three Kings Day, celebrated on January 6 for the Epiphany, when the arrival (and subsequent gift-giving) of the three wise men is celebrated with parades, parties, and presents. And to welcome 2018, on the eve of the holiday, the kings from the East will give our 7 tons of candy in Barcelona in a parade to remember the August attacks.
The three monarchs will arrive at 4pm on January 5 to a beachside Barcelona neighborhood in an event with 1,281 participants, riding on parade floats and distributing sweets to children and adults alike. The director of Holidays and Traditions of the Barcelona Culture Institute (ICUB), Marta Almirall, presented the event at a press conference this week at the Barcelona fairgrounds.
The three kings and their court of dancers, actors and stilt walkers
The director further explained that Friday's event will be in memorial of the August terror attacks in the Catalan capital and those who lost their lives. This is why the Choir of Barcelona is to lead the parade and to welcome the arrival of the wise men, with the objective of giving a message of "peace" to all citizens.
The event will also include, alongside the three kings, various dancers, actors, stilt walkers, and volunteers. The group will then make its way towards the so-called 'magic' fountain of Montjuïc. The budget for the holiday celebration is for some 700,000€, €50,000 more than for last year.
The coin and the bean
A traditional treat is also eaten among friends and family members on the day of the epiphany: the tortell de Reis, a round dessert similar to sponge cake with nuts and candied fruit. More than a confection, it's also a game: inside each one is hidden a coin, which bestows on the person who finds it their own crown, and a bean, which then obligates the unlucky recipient to pay for the following year's tortell.
This year, the Guild of Barcelona Pastry Chefs estimates that Catalans will eat about 910,000 of these traditional cakes, 2% more than in 2017. Of these, about 600,000 will be consumed in the Catalan capital. The guild believes that this increase is perhaps due to the fact that this year, the holiday falls on a weekend, allowing for more time spent amongst family members.
The president of the organization, Elies Miró, is optimistic in this regard: the sector has seen two years of growth, and he believes that one of the reasons for this is also the "re-evaluation of handcrafted products." Marzipan will be the best-selling cake, although each year sees an increase of the desserts with fillings like cream or truffle. To be shared between 4 and 6 people, the tortell comes to between 20 and 25 euros.