The world of Egyptian pharaohs arrives to Girona
The exhibit, put on by the CaixaFòrum and British Museum, has 140 pieces and runs until August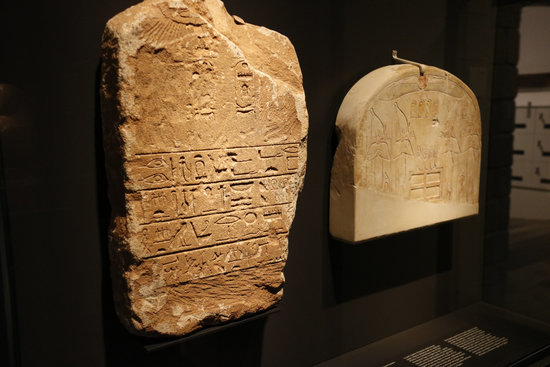 The lost world of the Egyptian pharaohs has arrived in the Catalan town in Girona. This CaixaFòrum exhibit, previously in Barcelona, is put on with the help of the British Museum—and it aims to show the truth behind the mask.
A lost world revealed
Held from February 20 to August 25, the exhibit is called 'Pharaoh: King of Egypt.' Here, museum-goers gain entry to admire some 140 pieces from the British Museum, ranging from fine gold jewelry to monumental statues, to carved reliefs from temples. And it's through them that the meaning of the things like what they wore, the rituals they performed, and administrative organization they did is revealed.
Many other exhibits focus on "pyramids and mummies," said the head of the Girona museum Ana Colomer, adding that the CaixaFòrum display instead aims to show what the life of the rulers really was, and the different roles they filled—from religious to military leaders. The collection's "objective is to understand who a pharaoh was," and "to go beyond the myth," said one of the curators of the exhibit Marie Vandenbeusch.
And some little-known details give more richness to our understanding. For example, the statues the rulers built with different crowns for either Upper or Lower Egypt, or the "giant temples" they had constructed to which only a select group of people were allowed access. Another display of the pharaohs' power was the giant, illustrious palaces they had built. And the head of the museum foresees the display being a "success": the institution's most-visited exhibit was one on Egyptian mummies in 2014, drawing over 75,000 ticket-holders.