The Black Music Festival kicks off in Barcelona
Soul and funk music concerts will be held throughout Catalonia until March 18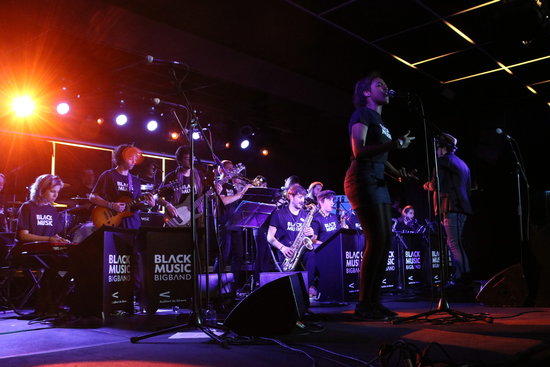 The Black Music Festival 2018 has kicked off with an opening concert in Barcelona. The soul and funk music of the Black Music Big Band opened the festival, with songs that reviewed the histories of both music genres. American singer Martha Reeves, one of the members of Martha and the Vandellas, British artist Bitty McLean, the R&B duet Ibeyi, and the Valencian La Raíz head the bill of the 17th edition of the Black Music Festival.
Major national and international figures of black music will play this weekend, with Shirley Davis & The Silverbacks and Nikone on Saturday, and Eric Gales on Sunday. Nor have the organizers forgotten about children. The little ones will also get the chance to enjoy some black music this weekend, with Saturday's Black Music for Kids concert ('Black Music pels més Menuts', in Catalan). This show aims to introduce children up to the age of five to black music and the genre's history.
Concerts throughout Catalonia
As in the past two years, the festival kicked off in Barcelona. Yet the concerts will be held throughout Catalonia, especially in the northern city of Girona, but also in other towns, such as Reus, Mataró and even Perpignan. This year's festival has a budget of €200,000, similar to last year.