Sting, Christina Aguilera and Mika set to play at 2022 Cap Roig festival
22nd edition of Costa Brava event to be held in July and August without Covid restrictions for first time since start of pandemic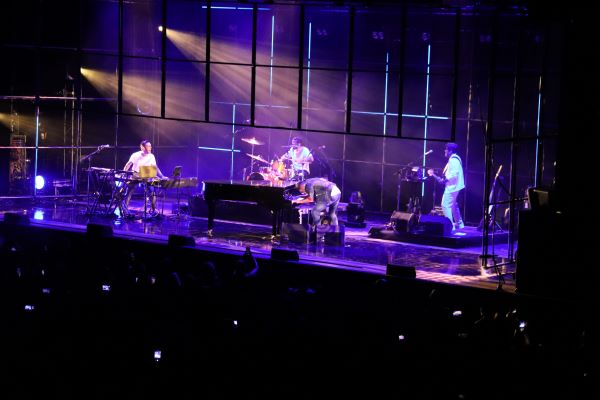 This year's Cap Roig Festival is scheduled to host a number of big-name acts from all over the world, such as Sting, Christina Aguilera, and Mika.
Aside from the presence of English-speaking artists, many Latin American musicians can also be found in the line up – Colombia making up the largest part of these – with Morat, Sebastián Yatra and Camilo all performing.
International artists make up a much higher proportion of the headline acts at this year's festival, as 2021's line up was limited by travel restrictions, forcing the program to focus more on domestic performers.
However, 2022 will still host many Catalan, notably Joan Dausà, lockdown sensation Stay Homas, pop singer Rigoberta Bandini, 90s group Els Pets and Spain's former Eurovision representatives Miki Núñez and Sergio Dalma from Catalonia
Elsewhere in Spain, Andalusian Pablo Alborán, Madrid pop rock group Taburete, Andalusian singer and actor Raphael, Latin Grammy Award winner Rosario, and pop punk singer Dani Martin will also perform.
One of the main novelties of this year's edition is that it is due to take place "without [Covid] restrictions", allowing it to recover its "eclectic spirit", according to the festival's director Juli Guiu, although he highlighted that "we are returning to some sort of normality, but if things change, we will adapt".
The event's budget is €3.2 million, allowing for 19 nights of concerts between July 22 and August 15.
The festival will donate to a project by the Vimar Foundation, dedicated to improving the quality of life of those with functional diversity or mental illnesses in the Baix Empordà region of northern Catalonia.
Ticket prices depend on the artist and seat, but start at just €20, but can reach up to €340 for the best seats in the house at Christina Aguilera's performance on July 23.
Cap Roig is only one of three popular festivals held every year in northeastern Catalonia, the others being Porta Ferrada and Peralada.
These are in addition to the many other music festivals due to take place in Catalonia this year, such as el Cruïlla, Primavera Sound and Sónar.