Spider-Man comic available in Catalan for first time
Panini Comics publishes 'A Mighty Marvel Team-Up' story of famous superhero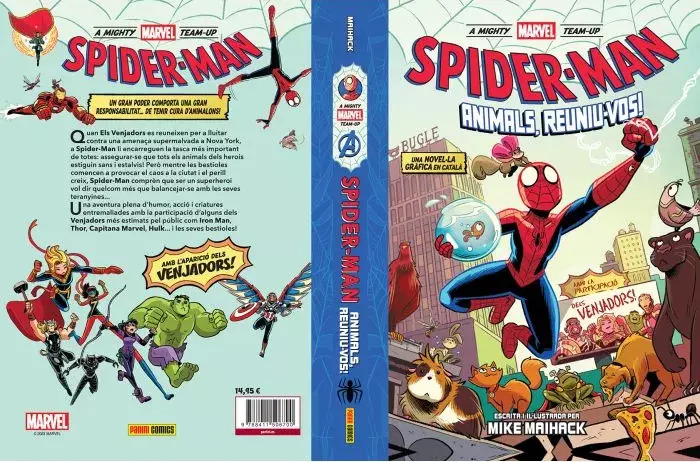 One of the most famous superheroes of recent decades, Spider-Man, is finally available in Catalan. The first comic of this character has been translated into the language for the first time ever, as Alejandro Martínez, Spain's director of Panini Comics editorial group, told the Catalan News Agency (ACN).
Published on Thursday, 'A Mighty Marvel Team-Up. Spider-Man: Animals, reuniu-vos' (animals assemble in Catalan) is already available for those interested in the hero.
This is the first Marvel comic published in Catalan, but it will not be the last one, as Panini Comics will unveil more translated editions in the upcoming weeks. "It was an anomaly not having any of these comics in the language, and it needed a solution," Martínez said to ACN.
Translating comics into Catalan is one of the goals of the company. However, they realize that people have gotten used to reading these stories in Spanish. "We have been reading for over 50 years superheroes in Spanish. We generated a custom," Martínez added.
The plan is to focus on translating books that do not force readers to "buy more than those needed," as the Marvel universe is very extensive, and it could be challenging to follow the story in different languages. "It will not be the case in Catalan, as it will be very well-selected books to make sure that any reader can buy and enjoy them," he said.
In this comic, Spider-Man will take care of the neighborhood animals while The Avengers fight against a huge invasion in New York. His job is to ensure the other superheroes' animals are out of danger.
The comic is available online at €14.95.