Six decades of live performances come to a close for Joan Manuel Serrat
Catalan singer-songwriter turns final concert into party with over 15,000 fans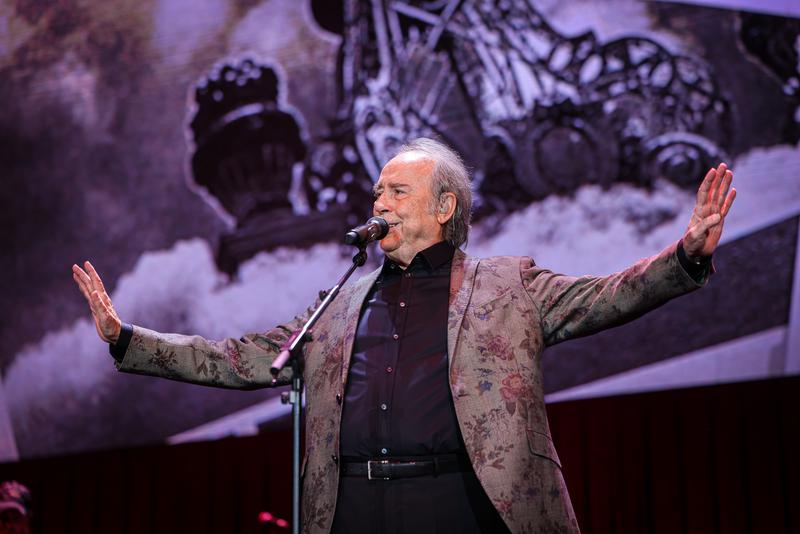 Almost six decades of live performances came to a close on Friday for Joan Manuel Serrat.
The Catalan singer-songwriter bid farewell to his fans with a final concert at Barcelona's Palau Sant Jordi, the last one of a series of three this week.
Serrat, who has never ruled out composing more songs and even recording more albums in the future, made clear that he wanted the gig to be "a party" rather than an event full of sadness and nostalgia.
And indeed, he did turn the show into a big party surrounded by his friends and over 15,000 attendees – he sold out all three final concerts.
Like in the first of the three gigs, the revered Catalan singer-songwriter delighted his fans with some of his classics in both Catalan and Spanish languages, such as 'Mediterráneo', 'Paraules d'amor', 'La tieta' and 'Hoy puede ser un gran día.'
'El Noi del Poble Sec', 78, decided to no longer hold live performances one year ago, when he announced a farewell tour finishing in his birth town, Barcelona.
He began his last round of gigs in New York's Beacon Theater in April, which came to a close on Friday.
The world tour has been named 'El vicio de cantar 1965-2022' ('The Vice of Singing', in English) to remember Serrat's long career.
"It is a pleasure to have been able to achieve this feat and be able to be here," he said referring to the last tour in which he led over 70 concerts in eight months.
Serrat's year has been a good summary of his whole career, because he has performed in several countries, mainly Spain and Latin America, but also in the United States.
Ever since 1965, he has released over 40 albums and done hundreds of concerts in all continents. The last one, on Friday, was concluded with 'Una guitarra', a folk song composed in 1967 that also summarizes perfectly his career.
"It has been a pleasure to meet you all," Serrat said before stepping down from stage for the last time in his career.