'Sculptures of the End of the World' opens in Barcelona
The exhibition is an examination of a possible dystopian Earth through the eyes of a Catalan artist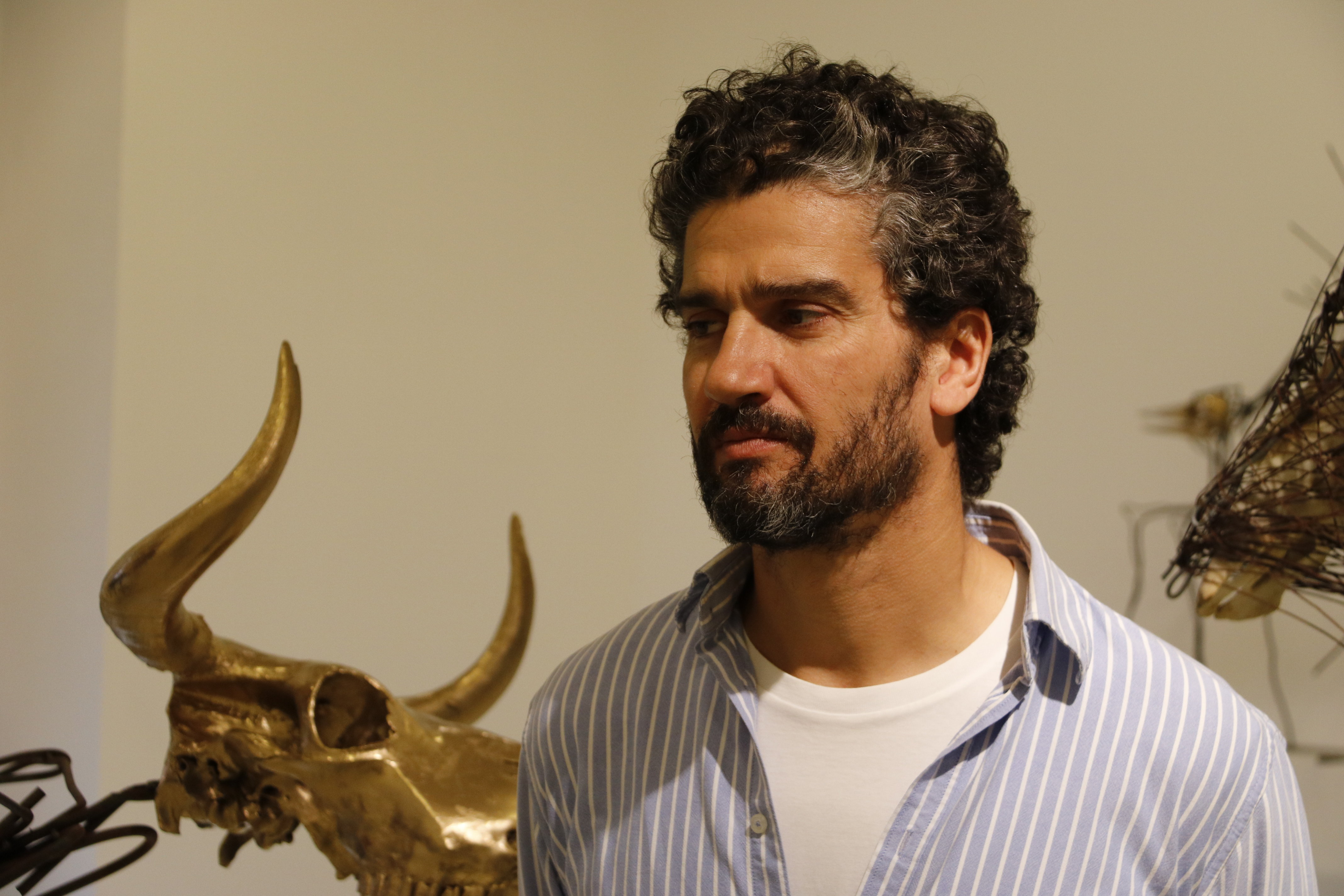 The Miquel Marcos Gallery in the heart of Barcelona is home to some unusual art. Evocative sculptures made using wire-rod iron, animal skulls, metal and even lights – this is Catalan artist Álvaro Soler-Arpa's post-apocalyptic vision of the world of the future. For this exhibit, the creator imagined what the Earth of the year 5,000 might look like, if we are not careful.
In this exhibit, called Sculptures of the end of the world, Soler-Arpa warns that the planet is "in peril," he said, due to humankind's "excessive" egocentrism. These sculptures show Soler-Arpa's apocalyptic vision through three elements: fear, ego, and the "supposed" rationality of human beings. "Knowing that the material once had life gives (it) a dramatic aspect," explained the artist.
Born in the city Girona (in the North of Catalonia), the artist studied art in his hometown and then in the Catalan capital. The Soler-Arpa then spent 15 years of his professional career working in film and advertising, then drawing "shooting boards" for filmmakers Woody Allen, Alejandro Gónzález Iñárrritu and J.A. Bayona. The artist has also been active in the field of ecology, acting as the ambassador of the Plastic Pollution Coalition since 2014.
Sculptures of the end of the world is indeed the combination of the artist's preoccupation with the state of the world and his skills in plastic and sculptural art skills, honed over the years. The exhibit can be enjoyed until the 30 of November.