Sant Jordi to be celebrated in nearly 150 cities worldwide
People all over the world celebrate one of Catalonia's most beloved festivals, Sant Jordi's Day, in different ways. This year, over 40 countries have planned well over 100 activities throughout the week of the 23rd of April through the first days of May. Through a collaboration between the University Network of Catalan studies abroad as well as the Ramon Llull Institute and the Catalan Government, activities celebrating love, literature, and Catalan culture have been scheduled across Europe as well as North and South America. This year, activities including everything from Instagram contests to a project encouraging students across continents to update and extend Wikipedia articles on the Catalan philosopher and writer Ramon Llull, to whom Catalonia dedicates all the cultural activities this 2016, have been scheduled.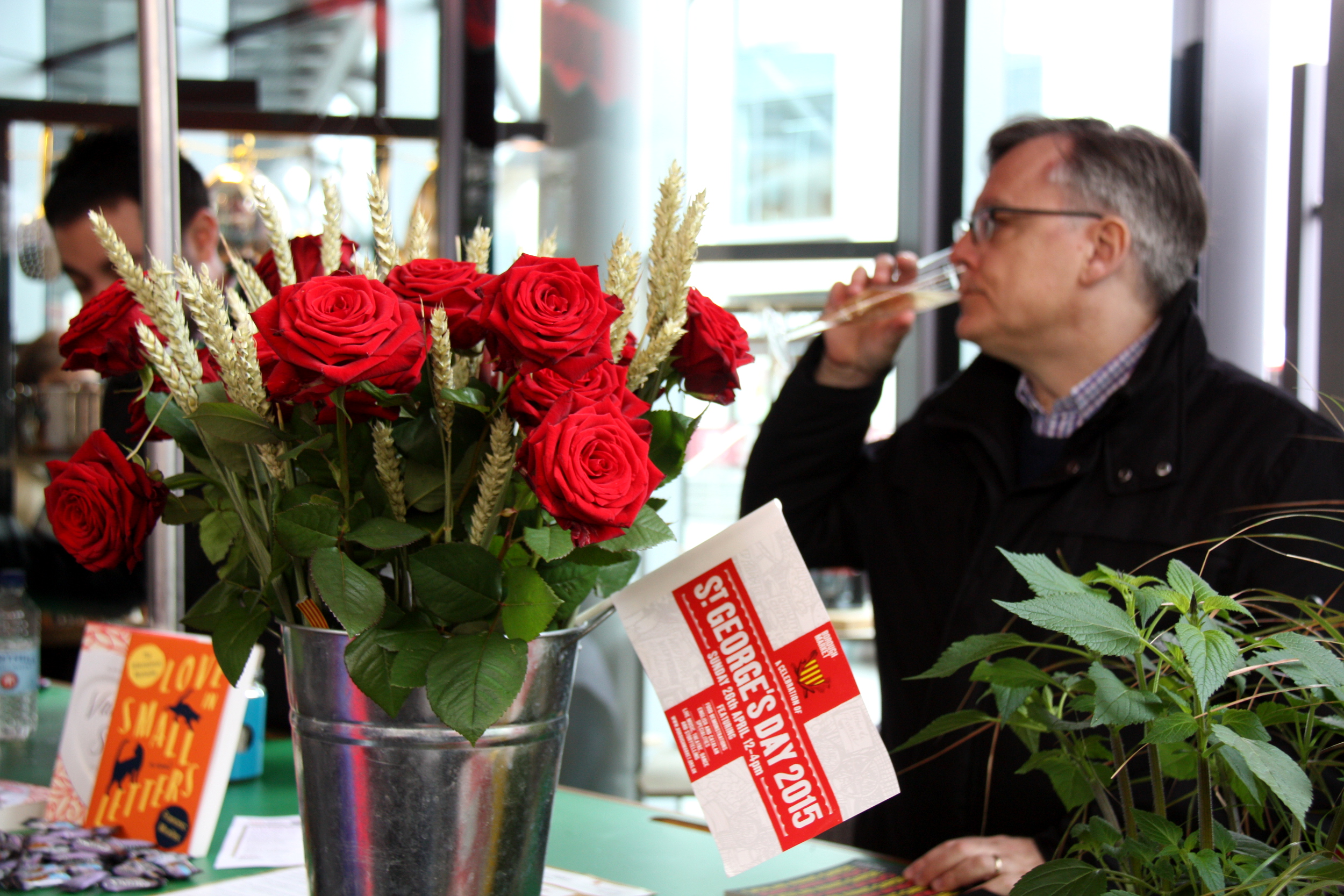 Barcelona (CNA).- Outside of Catalonia, the Sant Jordi's Day festival has grown to be celebrated across the globe. Through collaborative efforts between the University Network of Catalan studies abroad as well as the Institut Ramon Llull and the Catalan Government, universities and cities around the world have started their own traditions celebrating Catalonia's patron saint, Catalan culture, and literature. This year, over 40 countries have planned some 100 activities or more throughout the week of the 23rd of April well into the first days of May. Activities planned this year include traditional book and rose exchanges as well as literary readings. But, some groups have scheduled more creative events to bring people together through Catalan culture, like a collaborative project between university students around the world to update and extend Wikipedia articles about the Catalan philosopher and writer Ramon Llull into multiple languages.
Books and roses project
The large number and variety of activities is due in part to the efforts of The Public Diplomacy Council of Catalonia (DIPLOCAT). In their Books and Roses project, DIPLOCAT encourages people to spread information about the Sant Jordi festival and their organised activities using the hashtag #BooksAndRoses in social media. With each year and every group that joins since starting the programme in 2015, DIPLOCAT hopes the project will help Sant Jordi's Day to become an international holiday celebrated in similar size to Saint Patrick's Day or Chinese New Year.
This year, the project has helped to organise over 145 activities in 32 countries, though anyone organising events can be included in the programme.
Europe focuses on Catalan culture
All over Europe, students from universities in Germany, Hungary, Russia, and Serbia will work with students in the United States, Japan and Chile from the 25th to the 29th of April to update, extend and translate information posted on Wikipedia articles about Ramon Llull. The project is part of Amical Wikipedia's efforts as well as the Year of Llull events put on by the Institut Ramon Llull, a public group founded to promote Catalan teaching in universities all over the world.
Students from the Moscow State University - Lomonosov will also celebrate the feast day with singing performance and a small poetry recital.
In Germany, the Literaturhaus Berlin will host literary events on the 22nd and 23rd of April to celebrate Sant Jordi. Festivities will include a reading of Uncertain Glory by Joan Sales. On the 23rd, books and roses will be sold at Literaturhaus Berlin, and theatre group La Rotonda will perform for children. Later on, Josep Pedrals Humboldt and Big Band will perform a poetic-musical show.
In London, celebrations continue on the 24th of April at the Borough Market where people can buy flowers and English translations of Catalan literature. Throughout the day there will also be exhibitions of human towers and Sardana dance performances.
Literary activities abound in Ireland with the Cork World Book Fest held in Cork, Ireland during the week of Sant Jordi. In Dublin, the National University of Ireland – Maynooth will celebrate Sant Jordi with a film viewing and discussion on Dani de la Orden's film Barcelona Christmas Night.
In Grenoble, France and in Turin and Venice, Italy, writers from all over are visiting universities to celebrate Sant Jordi with book readings and discussions. In Turin, Italy, authors Martí Gironell, Marc Pastor, Sílvia Soler, and Eduard Márquez as well as poet Antoni Alghero Coronzu will talk about their work as a part of one of hundreds of Roses and Books events across the globe.
Renowned authors combined with student creativity
In the United States, students at the University of Massachusetts – Amherst will celebrate Sant Jordi and the writers who died on the feast day with contemporary readings, discussions on medieval works. In May, the university will also host performances of Shakespeare's Macbeth and Cervantes' Don Quixote. In Chicago and Washington D.C., people can celebrate the feast day with readings and presentations on Catalan literary works like Private Life by Josep M. Sagarra among others. In New York, the Catalan Institute of America has organised concerts, readings, and competitions for both adults and children to enjoy this Sant Jordi's Day.
In Montreal, Canada, the Montreal Arts Café will reinterpret the legend of Sant Jordi alongside a series of literary events paying tribute to Dante Alighieri and the centenary of Cervantes' death.
Also, students at the University of Guadalajara will celebrate Sant Jordi with a competition to create internet memes. The contest encourages students to create memes in Catalan or Portuguese that represent an idea or concept related to Sant Jordi. The contest was created to help promote creativity among students and teach both Catalan and Portuguese.
South America embraces Catalan cuisine and traditions
Aside from the students participating in the Wikipedia project at the University of Chile, people in Santiago, Chile, can also celebrate on Sant Jordi's Day with Catalan cuisine and human towers at the Catalan National Assembly of Chile's Catalan Cultural & Sant Jordi Day. There, people can also find stalls selling books and flowers to exchange with their friends and loved ones.