Sant Jordi's Day: Book recommendations
Sant Jordi's Day is not only a huge festival for Catalonia, but for the printing and publishing industry as well. Annually, book sales during the festival weekend contribute between 5 and 8 percent of yearly profits. In 2015, the Catalan Booksellers Guild reported that 1.5 million books had been sold in Catalonia during the Sant Jordi festival, bringing in roughly €19.2 million. If last year's trends where buyers bought more than one book during the festival continue, sales could be even higher for printed books of varying topics and genres. This year's predicted top-selling books for Sant Jordi cover everything from ways to tidy up and organise your home to psychological thrillers and island mysteries.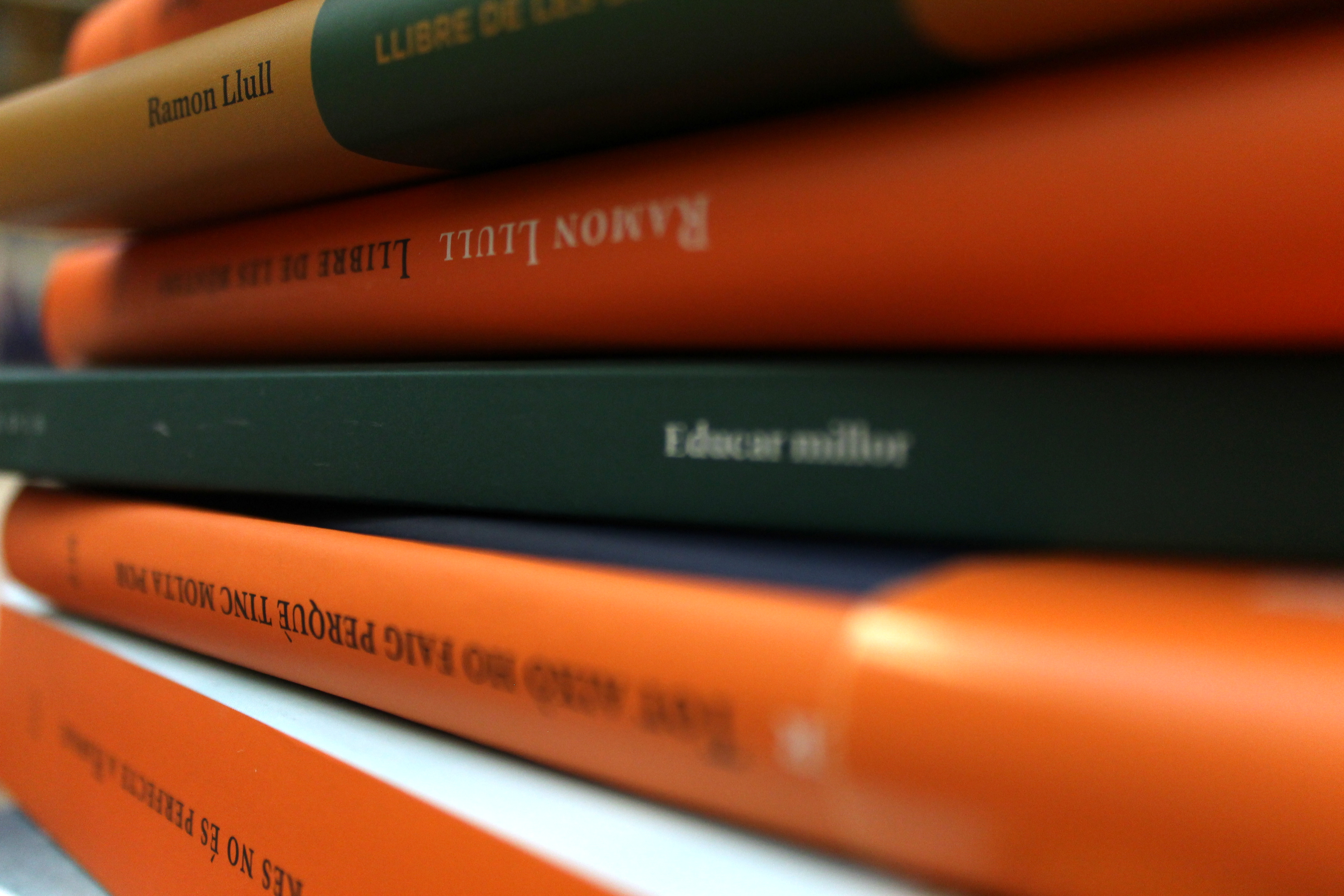 Barcelona (CNA).- For booksellers and those in the publishing industry, the 23rd of April isn't just a holiday celebrating Sant Jordi, it's a holiday celebrating major book sales. In 2015, the Catalan Booksellers Guild reported that 1.5 million books were sold, bringing in €19.2 million during the festival weekend in Catalonia. These profits compose roughly 5 to 8 percent of annual book sales. Based on trends from 2015, Catalan book lovers are expected to buy more than one book to share with their loved ones this Sant Jordi, and these books may be of more varied genres than in years past. This year's predicted top-sellers cover everything from ways to tidy up and organise your home to psychological thrillers and romance novels and come from Catalan authors like Víctor Amela and Empar Moliner as well as popular international authors like Paula Hawkins and Colm Tóibín.
Reading on the rise in Catalonia, both in print and eBook
While booksellers may be looking forward to higher profits this weekend, a recent study conducted by Connect on the reading and book buying habits of Catalonians showed that one in four Catalan reads regularly — not just near the Sant Jordi festivities. Additionally, 66.3% of the Catalans polled in the study considered themselves regular book readers, with 26.4% of those polled reporting that Catalan was their preferred language when reading.
While both the number of readers and the number of readers choosing Catalan books rose, so too did the number of eBook readers. The study submitted to the Catalan Ministry of Culture showed that 25% of readers reported that they read digital eBooks — an increase from 6.5% in 2011 and 24.3% in 2014.
With these new statistics and current top-selling lists, here are some of the books expected to be successful at bookshops and bookstalls on Sant Jordi's Day:
Top trending books to read by Catalan authors
'La filla del capità Groc' by Víctor Amela (Planeta)
Journalist and television critic Víctor Amela's romantic novel retells the real history and adventures of Tomàs Peñarrocha, also known as the Groc Forcall, who fought against the liberals in the area of ​​Maestrazgo during the two Carlist Wars. Amela's novel was recently recognised with a Ramon Llull award — the highest honour for Catalan literature.
'Tot això ho faig perquè tinc molta por' by Empar Moliner
Empar Moliner, a Catalan writer and journalist known for her humour and wit in novels like 'I Love You When I'm Drunk', is also expected to sell well this Sant Jordi's. In this new novel, Moliner amuses her readers with both absurdity and sarcasm.
'Res és perfecte a Hawaii' by Màrius Serra
The opening of a resort on Hawaii is sabotaged, leaving young Hawaiian journalist Tom Rodley to cover and investigate the event with a former friend from his school days. In this novel by Màrius Serra, the Ramon Llull award-winning author and former journalist combines fascinating mystery with the lively island life of Hawaii.
'L'aniversari' by Imma Monsó
Lleida native Imma Monsó has written a number of humorous and poignant novels like 'One Never Knows' and 'Like a Holiday.' In 'L'aniversari' ('The Anniversary'), Monsó thrills readers with the story of a couple in crisis who, despite desperate attempts to bring surprise and spontaneity into their relationship again, find themselves lost in the woods.
'La vida sense Sara Amat' by Pep Puig
Pep Puig was born in Terrassa in 1969. His first novel, 'The Spinning Man', won great critical acclaim and the Fnac Prize for Young Talent. His new fictional novel remembers Sara Amat, who was barely 13 when she was playing hide-and-seek one summer night, and then was never seen again. Years later, many have forgotten Sara's disappearance save for the narrator, Pep Cal Sabater.
Top books by international authors
'The Girl on the Train' by Paula Hawkins
British author Paula Hawkins' psychological thriller debuted at first place on the New York Times Best-Sellers list. The novel, and highly anticipated film, tells the story from the point of view of three different women caught up in murder, marital affairs, and a chilling disappearance that ties them all together.
'Me Before You' by Jojo Moyes
This novel tells the romantic story of Louisa Clark, an ordinary girl whose life is greatly changed when she takes up work caring for the wealthy and successful, but now permanently disabled Will Traynor. Jojo Moyes is an English journalist and award-winning romance novelist known for books like 'The Last Letter From Your Lover' and 'Foreign Fruit'.
'Brooklyn' by Colm Tóibín
Colm Tóibín, an Irish writer and professor at Columbia University, has worked as a playwright, essayist, short story writer and novelist in his expansive career. His full-length historical fiction novel 'Brooklyn' tells the story of Ellis Lacey, an Irish emigrant who moves to the United States in search of work and the American dream in the 1950s.
Non-fiction best sellers to read this Sant Jordi's Day
'La resistència íntima' by Josep Maria Esquirol Calaf
Philosopher and University of Barcelona Professor Josep Maria Esquirol Calaf's contemporary essay 'The Intimate Resistance' deals with the human condition in light of technology, and the resistance against "compulsive immediacy".
'The Life-Changing Magic of Tidying Up' by Marie Kondo
Japanese best-selling author Marie Kondon has brought organisation and structure to the homes of many. This non-fiction top-seller gives advice on how to rid yourself of unnecessary belongings and reorganise your life.
'Educar millor' by Carles Capdevila
Carles Capdevila, the founder and director of the Ara newspaper, is also the father of four children. His new book 'Educar Millor' ('Educate Better') has been the topic of wide discussion on social media, and shares Capdevila's advice and humour on how to better educate children.