Rosalía's Motomami World Tour comes to an end
Catalan singer performs in Paris after over 40 massive gigs across the world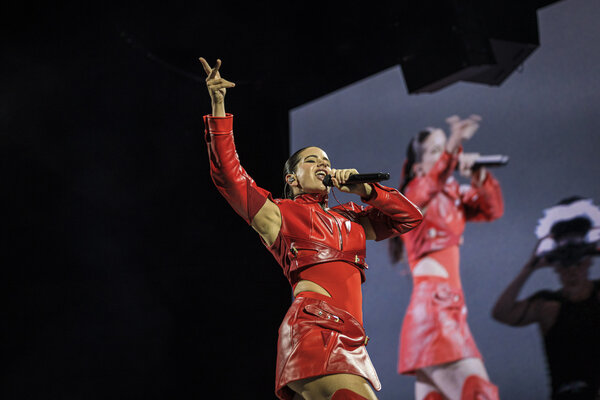 "Motomami, Motomami, Motomami," "Malamente (tra, tra)," and even "ta-ra-rá, ta-ra-rá, ta-tá." Fans have sung Rosalía's anthems in 44 massive gigs across the world during her Motomami World Tour that came to an end on Sunday night in Paris.
The Catalan singer started her tour in the Spanish town of Almeria on July 6 before visiting cities in Europe, the United States, Canada, and South America.
During her tour across Spain, Rosalía performed for two days in a row in Barcelona on July 23 and 24. Back then, she acknowledged the "illusion of being at home."
The artists from the town of Sant Esteve Sesrovires, near Barcelona, performed in the Palau Sant Jordi after selling out both nights in a matter of hours.
In just one day, Live Nation, the gig's promoter, sold around 135,000 tickets for concerts across the world.
During the tour, the artist sang some of her latest album songs and some of her classics from the 'El mal querer' album.
Songs from the Motomami album, which was released in March and has been heavily awarded, were a big part of the concert. Since the publication, Rosalía has also unveiled a couple more hits, such as this summer's Despechá.
While her Motomami World Tour is now over, the artist has already announced some concerts for 2023.
Rosalía will perform at next year's Primavera Sound, as well as Argentina and Chile's Lollapalooza.