Rosalía releases three songs with boyfriend Rauw Alejandro
Both artists had been preparing the three hits for over a year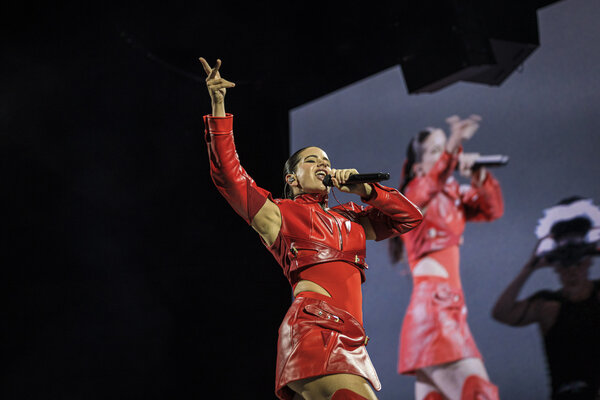 Catalan singer Rosalía has released three songs along with her Puerto Rican boyfriend Rauw Alejandro, who is also a singer and songwriter.
The pair published the three hits on Friday named 'Beso', 'Vampiros', and 'Promesa' – all of them are love songs that have been interpreted as part of their love story.
Indeed, one of the hits, 'Beso', includes a videoclip where Rosalía is seen in tears with a wedding ring, increasing speculation of an upcoming marriage between the two.
In an interview on Thursday evening with streamer Ibai Llanos, they explained that they had been preparing the three songs for over a year.
They also said that they wanted to "consolidate" their relationship before starting to work together professionally.
Latin Grammys, MTV Awards, and Grammy
Rosalía has been on a successful ride for five years now, ever since she won two Latin Grammys for 'Malamente' in November 2018.
One year later, she made history after winning two MTV Awards, for the song 'Con Altura', and in 2020, she prevailed in the Best Latin Rock, Urban or Alternative Album category at the 2020 Grammy awards for her release 'El Mal Querer.'
After 'Los Ángeles' and 'El Mal Querer,' Rosalía released her third album in 2022, 'Motomami'.