Rec.0: A decade of fashion, music, and heritage
The unique event, a cross between a market and a cultural festival, celebrates 10 years in the heart of the city of Igualada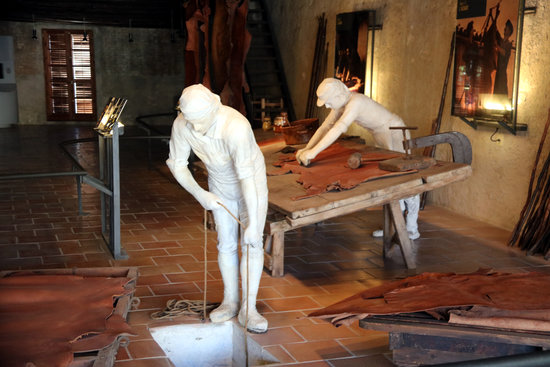 Ten years ago, a group from the city of Igualada, just outside Barcelona, decided to set up a new venture called Rec.0, which in the years since has gone from strength to strength, and is now considered one of the unmissable events in the Catalan cultural calendar.
Rec.0 is a concept that is part market, part music festival, and part culture festival, where twice a year visitors can get outlet bargain prices on some of the biggest fashion labels, while also enjoying concerts, poetry readings, screenings etc., all in the unique setting of the architecturally fascinating industrial neighbourhood of Rec, in Igualada.
The market festival temporarily transforms the former factories and tanneries into pop-up stores, completing the objectives of the founders of the concept to show the area of Rec off to as many people as they could. Even going beyond that, Rec.0 has intimately linked the neighbourhood with creativity in the fashion industry.
During the 20th century, the area had around 200 tanneries, a landscape with "beastly" potential according to Ricard Vila, one of the festival founders, "without the pain of new construction." Ten years later, the event is able to attract more than 120,000 people over four days.
On Wednesday, the first day of its November 2019 edition, some stores already had queues of dozens of people waiting to take advantage of the discount prices on some of the biggest brands in fashion. Adidas, Converse, Levis, New Balance and Reebok are just some of the labels taking part.
Heritage
But Rec.0 is much more than just low-priced goods, as heritage also takes center stage at the festival. One of the founding principles of the event itself was to promote a neighbourhood that had largely been ignored, despite being in the industrial center of the city, despite the growth of real estate, and remained mostly intact from how it was during a long bygone era.
Ricard Vila wants the festival to get back to its roots. He explained to the Catalan News Agency that, this year, he has chosen to be "a little more savage, not being invasive, removing the canvas and everything that may have a more commercial aspect."
"We have stripped the neighborhood and left what was there. It seems that we are going backward, but in reality, it's a great breakthrough to rediscover the DNA of its origins," he said. Vila has announced that this change of tone will also be applied to future editions of Rec.0. In this sense, there are many guided tours organized this year around the Rec district, to both to historical tanneries, and some still in operation.
As in previous occasions, the festival also has a parallel selection of cultural events, with more than twenty free activities, such as concerts, book presentations, poetry recitals, dance and children's workshops, that will be held in the various spaces around the neighbourhood.