Primavera Sound to announce line-up before end of the year
Electronic rock icons Depeche Mode already revealed as first headliners of Barcelona's biggest music festival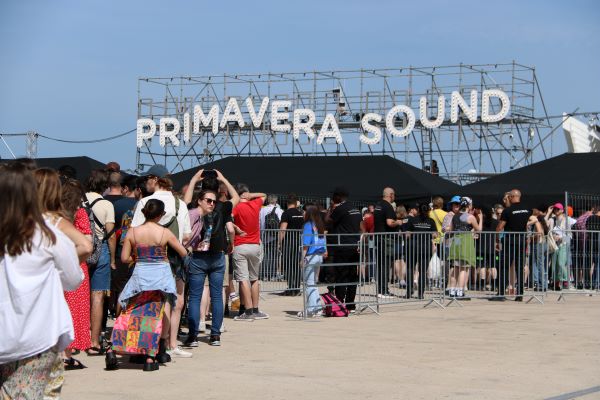 Primavera Sound, the annual music festival that takes place in Parc del Forùm in Barcelona, have announced that they will reveal the full line-up for the 2023 edition by the end of the year.
The news about the full line-up was revealed in a press conference in Madrid on Wednesday, where a similar edition will take place for the first time next year. Earlier this month, British electronic group Depeche Mode was already announced as the first headliner.
The upcoming edition of the festival takes place from June 1-3 of next year. After the idea of a two-weekend festival similar to this year's edition was declined, the festival moved to Madrid for its second weekend.
Alfonso Lanza, the Primavera Sound director, said that 98% of the artists will perform in both cities and that the festival in the capital of Spain will mirror the one taking place in Barcelona since 2001.
But, "'mirror' does not have to mean identical," Lanza pointed out in the Madrid press conference. "The festival will adapt to the idiosyncrasies of each city, we like to see the local scene reflected in the programming," he explained.
In Madrid, people are proud to bring Spain's biggest music festival to the capital. Marta Rivera de la Cruz, councilor of Culture of the Community of Madrid, called the festival a "bridge" between the biggest cities in the country.
In the press conference, Lanza also revealed that the budget for both editions is €65m. The director assured that the festival will have an economic impact of €150m. "Primavera Sound will not compete with other festivals in the city, it has no comparison with any other format," he said.
Tickets are already being sold on the festival's website at a current price of €270.