PODCAST: Val d'Aran – the Pyrenean valley with a distinct history, culture and language
In a land greened by Atlantic rains, the once-isolated Aranese strive to protect their unique heritage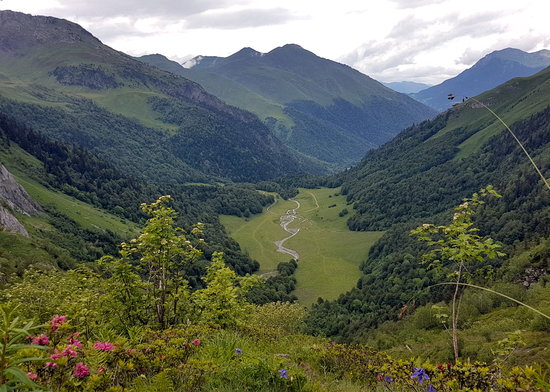 On the northern side of the Pyrenees, surrounded by high mountain peaks, lies the beautiful Val d'Aran, the Aran valley. Its geographic isolation has helped foster and protect its distinct culture, including the Aranese language, a dialect of Occitan. Press play below to listen or subscribe on Apple Podcasts, Google Podcasts or Spotify.
Biologist and mountain guide, Sara Arjó, head of Cultural Heritage in Val d'Aran, Elisa Ros, and Jordi Gavaldà from the center of snow avalanche prediction offer their thoughts on the natural and human forces that shape this land.
Alan Ruiz Terol chats to Lorcan Doherty about the history of this unique place and recounts some tales he picked up on his recent visit.
Jusèp Loís Sans Socasau reads an extract of Mossen Josèp Condò's poem 'Era lengua aranesa'.
There are two Aranese phrases this week. 'Badalhi-badalhò, hame a o dromir vò', which means if someone's yawning, they're either hungry or tired, and 'long com era hame de mai', which means 'long like May's hunger'.
Listen to more episodes of Filling the Sink below.