New Picasso Museum exhibit highlights the artist's relationship with photography
In front of and behind the camera, Picasso made an instrumental and creative use of this discipline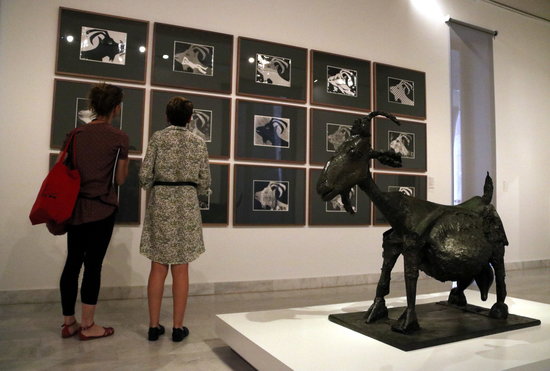 The new exhibition 'Picasso, the look of the photographer', at the Picasso Museum, offers art fans an immersion into the artist's universe through photography, a new perspective
Picasso had a close connection with this artistic discipline, and worked with photography at different levels. He photographed his creations in Horta de San Juan for documentary purposes, posed in front of the camera and experimented in the laboratory with photographer friends to create new works.
The exhibition is based primarily on the artist's personal archives and presents more than a hundred photo prints, including famous portraits of Brassaï, Robert Doisneau or Man Ray, as well as the contributions of Picasso behind the camera.
The photography exhibition opens on June 7 and finishes on September 24, 2019.